The Victoria Falls is the most popular tourist attraction in Zimbabwe, Zambia, and one of the Seven Natural Wonders of the World. It is the largest and most impressive waterfall on the planet. It is truly a stunning sight. 
Around one million tourists visited Victoria Falls in 2019. COVID-9 reduced visitor numbers in 2020. Only 14,000 tourists were reported between January 2020 and June 2020. 
COVID-19 has caused serious damage to Victoria Falls tourism businesses, just as it has for many other industries around the globe. Many are now facing uncertain futures. It's not too late. To keep everyone safe, borders are being opened and vaccines are available.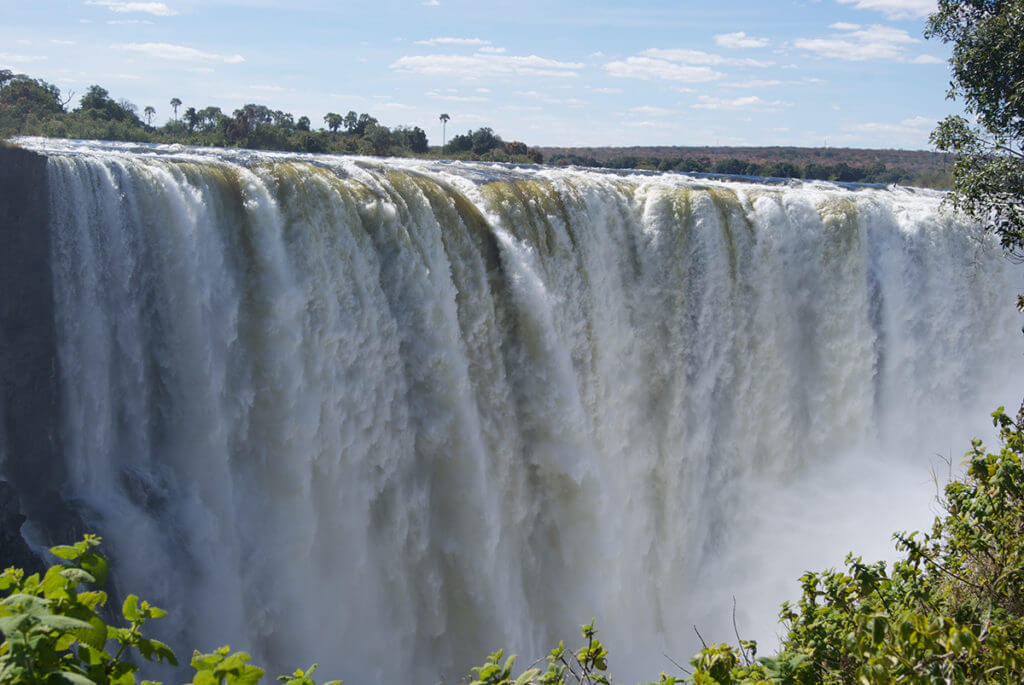 Let's go back to Victoria Falls! 
Why You Should Visit Vic Falls in 2022  
Visit the Victoria Falls in its most spectacular form from February to May. This is right after the region has experienced the summer rains. This is when the largest amount of water falls at its highest volume. After heavy rains in some parts of the SADC region, Vic Falls reached its highest point in February after reaching its highest peak since 2003. 
This is a good sign for the area and a fantastic sign for tourists planning to visit the Falls. The world's largest waterfall is more likely to be flooded if it rains more often. This means you will see a more stunning sight. 
Activities at The Victoria Falls  
You should take time to appreciate Victoria Falls and the surrounding area when you visit. To enhance your experience, you can visit different points. You can also take amazing photos that will make even the most experienced friend jealous. 
The Knife-edge Bridge is a special vantage point. It offers a spectacular view of the Eastern Cataract, the Main Falls, and the Boiling Pot. This is where the river heads down the Batoka Gorge. Livingstone Island, Devils Pool, Devils Pool, and the Lookout tree are all other vantage points that offer panoramic views of the Main Falls. 
Once the posing is done, the excitement does not stop. 
There are many ways to enjoy the Falls. Victoria Falls is not only a natural wonder but also a hub for activity. There's something for everyone. White rafting, kayaking and the 111-metre high bungee jumping are all options for adrenaline junkies. 
River cruises, local cultural and craft experiences as well as fishing, golf, and safari activities are available for the more cautious. It is highly recommended to see the Falls from the top by flying in a helicopter or microlight. Each activity lasts about 15 minutes and costs around $150. 
Devil's Pool is a top-rated attraction for many people who visit Vic Falls. It is possible to walk along the Zambezi side of the falls from mid-August through mid-January when the Zambezi water level is low and reach the pool. The pool is accessible by a short, rocky hike for daredevils who can then take a dip or peek over the edge. 
Angel's Pool can be used if Devil's Pool is closed and offers a less frightening experience. Angel's Pool, which is usually open during Devil's Pool's closed hours, is generally open from mid-March to mid June. This is when the falls are most spectacular and you can feel the full power of the Zambezi River. 
 Victoria Falls Safari  
It would be shame not to go on safari in Southern Africa. You can take a game drive at the Victoria Falls Private Game Reserve in order to spot Africa's Big 5 on one a Victoria falls safari vehicles. 
Hwange National Park is another option that's only two hours drive from Victoria Falls. This is Zimbabwe's most historical and largest game reserve. This park is full of wildlife. There are more than 100 mammal species, including leopards and wild dogs, and over 400 bird species. 
Chobe National Park is another nearby park. It is also a two-hour drive to the Falls. The 1968 creation of this national park includes floodplains as well as forests, swamps, rivers, and forest. You can either hire a traditional makoro to paddle close to hippos or crocodiles, or you can go on a river safari. Large floater boats glide quietly through tall grasses. Chobe is home the largest concentrations of elephants worldwide.