Bristol first received its royal charter in 1155. It is the first community in the UK to become a cycling city and is home to the first part of the National Cycling Network. There are many things that make Bristol awesome. Here are the top five reasons you have to take a trip to Bristol.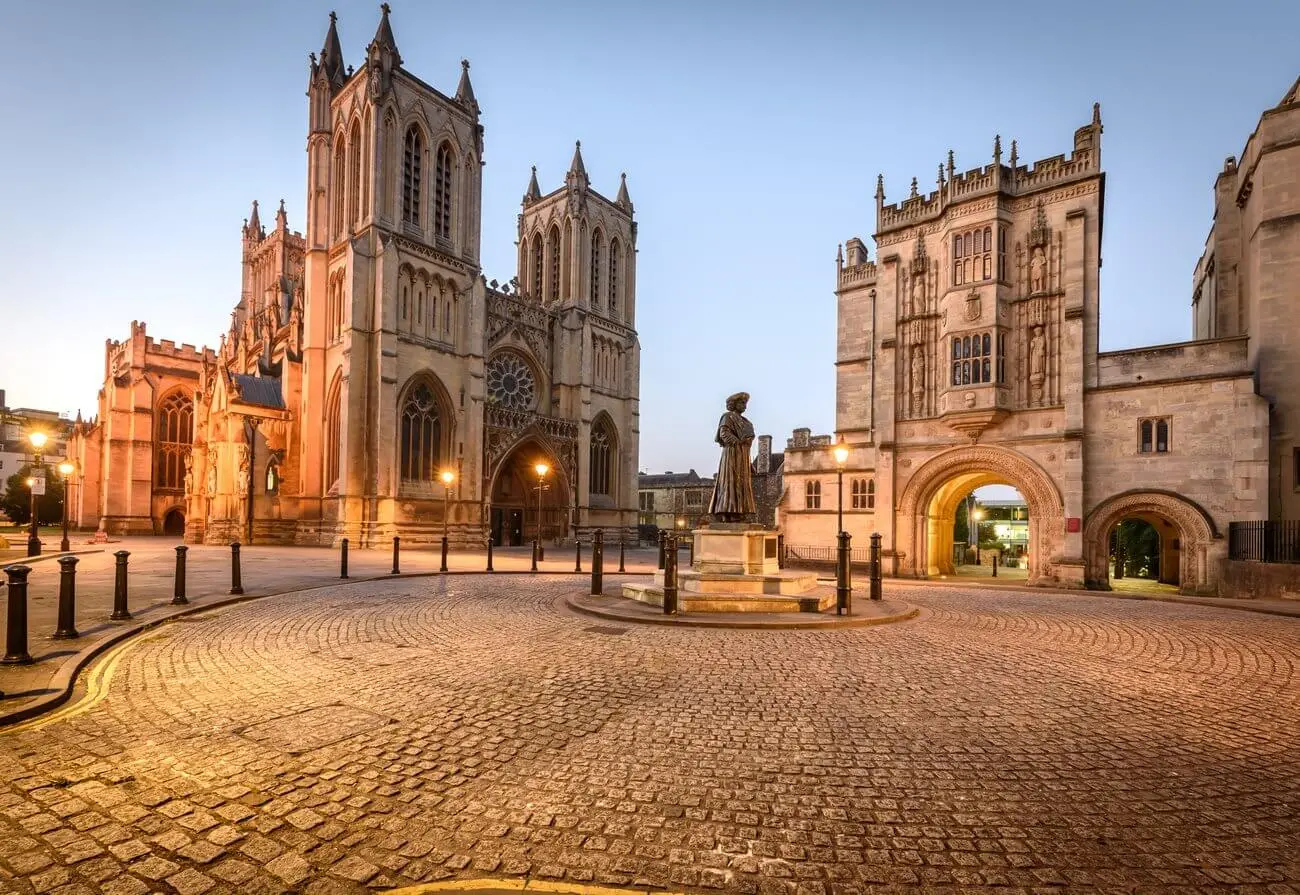 The Waterfront was used by local merchants to trade with sailors from different areas around 1051. Today, it has been transformed into a hub of restaurants, shops and hotels. It is home to several world class attractions including The Bristol Aquarium, Arnolfini Centre for Contemporary Arts and Spike Island where you can tour Fort Mitchel. You can also enjoy Bristol nightlife on board one of the many bars and clubs on boats. The waterfront is in walking distance of Bristol train station.
This park includes the ruined tower of St. Mary-le-Port church, the ruins of St Peter's Church and the partially excavated Bristol Castle. During World War II, the area surrounding Castle Park was heavily damaged. Today, the park is home to seven silver birch trees to commemorate the seven beaches that were stormed on D-Day. Castle park is just a short walk from the city centre.
This is possibly the oldest part of Bristol. Although it listed in the Doomsday Book, evidence has been found of Iron Age settlers dating back to 350 BC. Clifton is known for its amazing Georgian and Regency architecture and is home to the Royal York Crescent, once known as the longest terrace in Europe. Clifton has been the site of many movies and television series over the years and was home to many notable historical figures, including Peter O'Toole. To get to Clifton you can hire a taxi from Bristol at a cost of around £12 one way.
Bristol hosts Europe's biggest street art festival, Upfest and is home to Britain's largest street art project. This huge outdoor art gallery covers many streets in Bristol but centre around Nelson Street. The graffiti on display is work of the top graffiti artists around the world, including See No Evil.
For those who love markets, this is the oldest and best loved market in Bristol. The Bristol Farmer's Market is open on Monday's with the area's best local produce. You cannot visit Bristol without stopping by the Nails Market, open on Friday's and Saturday's. You will find local artists selling hand-made jewelry, pottery, photography, clothing and artwork. This market got its name from the pillars on Corn Street where money was exchanged between traders and their customers. The oldest nail dates back the Elizabeth I's reign.