Gwalior, also known as the tourism capital of Madhya Pradesh, is a rich historical city. The place exhibits a combination of architecture, art and history in all its major attractions. Tourists who love exploring historical places must-visit Gwalior to witness its stunning monuments and temples. From Gwalior Fort to Madhav National Park, this place has everything that speaks about the city's rich culture and heritage. With so much to explore here, visitors will surely be spoilt for choices.
If you are planning to visit Gwalior, here is a list of some of the best places to guide you to the city's cultural charm. But before you start, avail yourself of the online hotel booking services to enjoy the trip without having to worry about the accommodation part.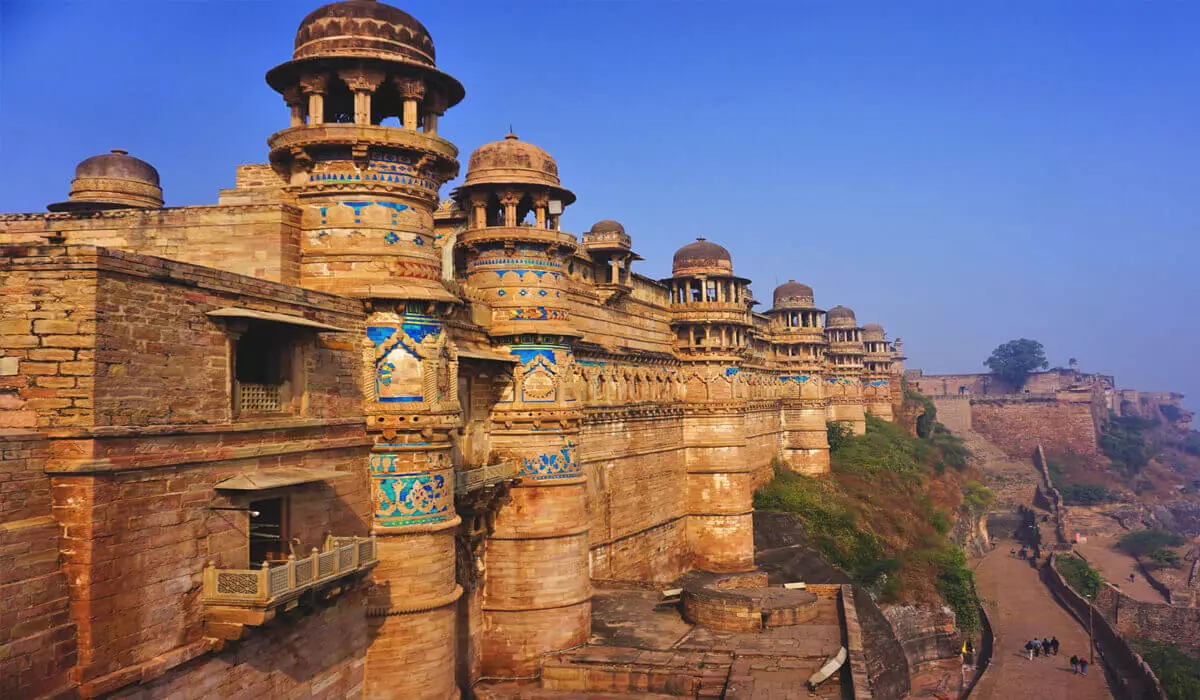 The Jai Vilas Palace
The Jai Vilas Palace is one of the most stunning attractions in Gwalior. Located in Lashkar, this magnificent castle is a symbol of Madhya Pradesh's wealth and culture. An interesting historical fact about this place is that it was created by the Maharaja of Gwalior, Jayaji Rao Scindia to provide a warm welcome to King Edward VII, the Prince of Wales during that time. Today, the Scindia family's royal descendants reside here. This place also houses a museum in the interiors. Upon visit, you will see the interior and the exterior decor of the palace, heavily influenced by the colonial period. You can visit anytime between 10 a.m. to 4:30 p.m. to cherish the beauty of this location. 
Gwalior Zoo
Situated in Italian Garden Road, Lashkar, The Gwalior Zoo is another main attraction of this destination. It is also renownedly known as The Gandhi zoo. This zoo is home to several rare animals such as sambhars, bison, hyenas, spotted deer, and a white tiger. Monkeys, crocodiles and birds can also be occasionally spotted here. Besides, this place also has a Phool Bagh which was inaugurated by the Prince of Wales many years ago. You can visit this place from 9.30 a.m. to 5. p.m. 
Sun Temple
This is one of Gwalior's most unique temples. Located in Gwalior Fort, this temple was built in 1988 by the famous entrepreneur G.D. Birla to pay homage to the holy Sun God. This temple has an interior constructed of marbles that provide a calm atmosphere. Also, the red sandstone facade of the temple is the most fascinating element as it stands in strong contrast to the gorgeous lush green gardens located nearby. The Sun Temple is open to visitors from 6:30 a.m. to 6 p.m.
Tomb of Tansen
If there is any one place in Gwalior you cannot afford to miss, then this is the one. Situated in Tansen Nagar, this place serves a great historical significance and is crowded by tourists almost throughout the year. Tansen's Tomb is the last resting place of Tansen, a renowned classical musician and vocalist who was one of Emperor Akbar's "nine jewels." Tansen is popular for his mystical ragas, particularly the 'Deepak Raga' and 'Megha Raga'. He was trained in Hindustani classical music from Mohammad Ghaus. If you are travelling in November, make sure to attend the Annual Tansen Music Festival, which features well-known performers from all across the nation. The entry hours are from 8 a.m. to 6 p.m.
Scindia Museum 
Scindia Museum, first opened in 1964, is a renowned museum in Gwalior. It is housed within Gwalior's renowned Jai Vilas Palace, Lashkar. The Scindia Museum is devoted to Jivaji Rao Scindia, the last governing Maharaja of Gwalior from the Scindia family. You will be surprised to know that this museum is housed in a splendid European-style palace. Glass furniture and a model train in the dining room are the two major highlights of this museum. The Scindia Museum also comprises historical manuscripts, sculptures, coins, paintings, and weaponry kept on display. If you plan to visit here, visit from 10 a.m. to 5:30 p.m.
Teli ka Mandir
Located in Fort Campus, Teli ka Mandir has a beauty like none other. It is amongst the top attractions in Gwalior. This temple was constructed to pay homage to Lord Vishnu. Formerly, this temple was used to process oil by the Britishers. Thus this is how it derived the name, Teli Ka Mandir. The detailed artwork and the Dravidian architecture of this place are the major highlights of this location. The architecture here is crafted with a combination of Hindu and Buddhist styles. This is considered as the oldest temple of the fort and you can visit here from 8:00 am to 6:00 pm
Thus, these are some of the best tourist attractions that you can witness in Gwalior. By blending tradition with modernity, this city has established its name significantly in India's tourism guide. So what are you waiting for? Pack your bags, make an online hotel booking and get started with the journey right away!