Nepal is absolutely an amazing country for a multi-functional tourism variety from trekking, hiking, mountaineering, kayaking, and many other adventure activities. It's a beautiful country rich in diversity of a wide range of culture and nature where any age travelers can easily visit anytime of the year.
Nepal is one of the best destinations in the world for an innumerable thrill for any type of group including the solo, family, and group. Exploring the majestic Himalayan mountain and culture various is something worth a moment that you won't ever forget.
Every year, thousands of travelers from all over the globe visit Nepal for trekking experiences in the Himalayas of a lifetime. Nepal is a small country but full of the beauty of nature and culture which is located in south Asia in between China and India. It is a landlocked country.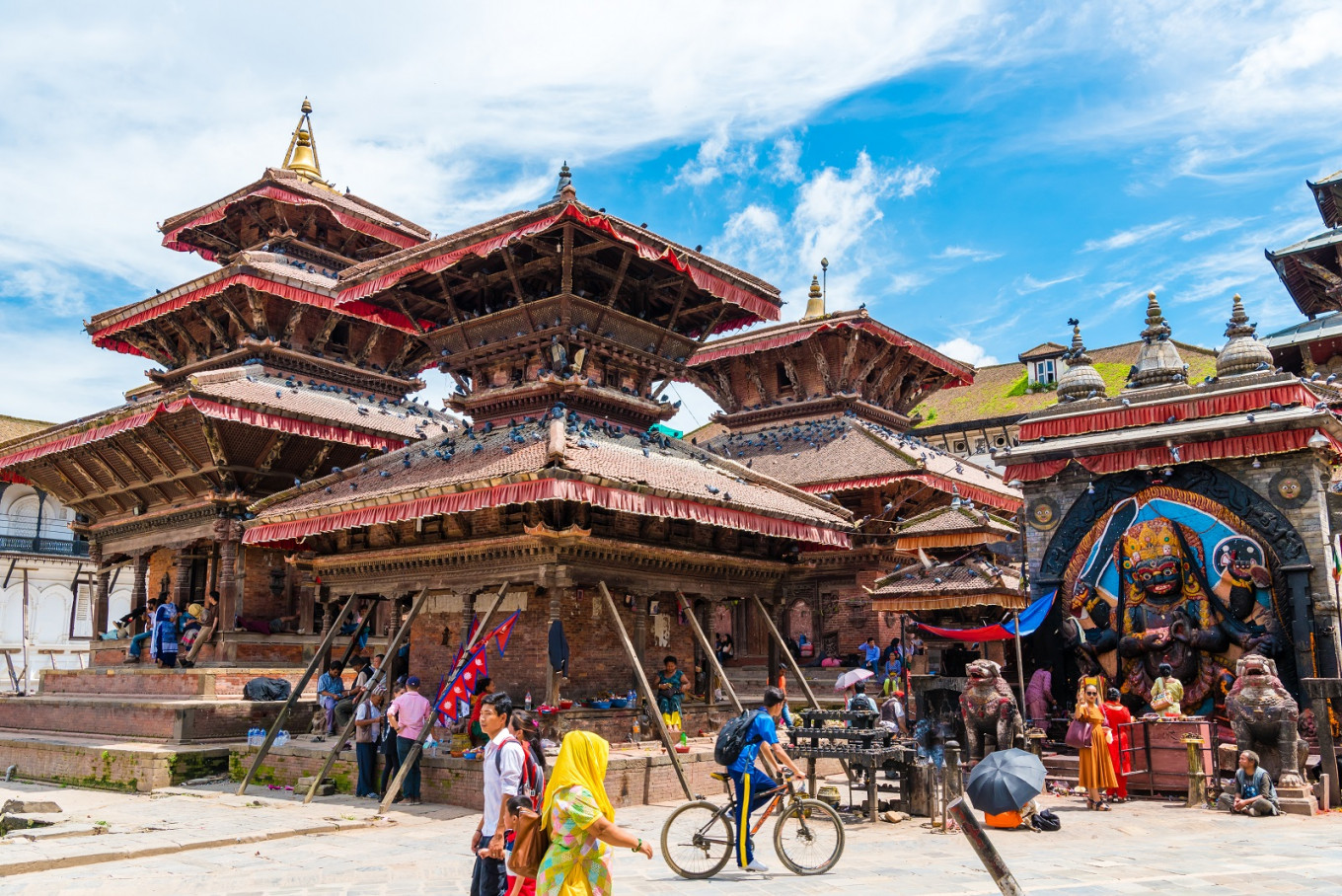 Of course, Nepal is a popular country for adventure trekking in the Himalayas but beside that you can also do the exciting activities such as Paragliding, River rafting, Cycling, kayaking, bungee jumping, Ultra light flight, boating, skydiving and many others. So this is why Nepal is a perfect holiday destination for all travelers that you should visit at least once in a lifetime. So, considering all these aspects lets emphasize the 5 most important and exciting things to do in Nepal on your holidays.
Trekking in Nepal
Trekking in the land of the mythical Himalayas is one of the most superior things to do in Nepal as it takes you from subtropical land to the world's highest mountains. Also, trekking in the Himalayas also allows you to experience a fascinating Nepali Culture, rural lifestyle, and mind refreshing satisfaction from the beginning to the end of the adventure. However, Nepal has to offer illustrious trekking experiences through the rural, ascending, and descending trails into the magical lands. 
Trekking in Nepal is a premier choice for all travelers since you have a number of trekking options allowing for any groups. Nepal has a wide range of trekking routes including the world's most popular trekking routes like Everest Base Camp trek, Annapurna Base Camp Trek, Langtang Valley Trek, Manaslu trek, Upper Mustang, Ruby valley etc. Any trek in Nepal is simply overwhelming and you can choose any grade of trekking route like easy to the very high strenuous trek in Nepal Himalayas.
Cultural Heritage Tours
Nepal is an amazing destination not only for the mountain and culture but also for its culture.  If you are not an enthusiast for adventure trekking then no problem to visit in Nepal, the fascinating culture and historic sites like ancient Bhudhhist Monasteries, Hindus temple, architectures, caves and other cultural heritage sites will make your trip absolutely memorable. These activities are done by almost all of the travelers who visited Nepal previously in the cities like Kathmandu, Pokhara, Chitwan, Lumbini etc. However, the most popular cultural-historical sites in Nepal include the ancient Swayambhunath stupa, Boudhanath, Pasupatinath temple, durbar square, Changunarayan, Lumbini, Pokhara and many more. Likewise, Nepal has numerous religious places like for the Hindus and Bhuddism temples. Seasonally, Nepal welcomes a number of privileges for the prevails tour like Muktinath tour, Lumbini tour etc.
White Water River Rafting 
If you are looking for white rafting then no look further than Nepal, Nepal is an idol destination for the white water river rafting. It's a country enriched with the great thrilling flow of water forces striking the hard rocks. White water river rafting is one of the must-do adventure activities in Nepal as it brings you an ultimate thrill and joy.  Nepal has many popular places for rafting. They are namely Trisuli, Bhotekosi, Karnali and many others,  the best time of the year for river rafting is in the month of March, April and May whereas travel can enjoy the full adventure of rafting.
Peak Climbing
Nepal is a home of mountains as well as it's a home of 10 mountains out of 14 mountains above
the eight thousands meters high in the world. A country with a full of majestic
Himalaya ranges where thousands of mountaineering visit Nepal to experience in climbing
the mountains of Nepal. Nepal is one of the world's most popular climbing
destinations in terms of the mountains where you can choose any sort of the climbing
peaks from five thousands to 8848 meter the world highest peak, Mount Everest! Climbing
The mountain is incredibly worth it and also yet challenging! If you are extreme
adventure lovers who love climbing the high mountain above the 6 thousands
meters high then you might be chosen on of the Nepal's popular peaks like
Island Peak, Mera Peak, Pisan Peak, Lobuche Peak, Pisang Peak, etc. Meanwhile,
if you want to have an experience of a massive climb than Mount Everest,
Annapurna, Choyu, Lhotse, Kanchngunga, Dhaulagiri, Manaslu,and  Makalu would be the perfect option for you. These
peaks are high demanding peaks that require extreme level of physical and
mental fitness.
Adventure tourism in Nepal 
Nepal is no doubt introducing it as a country for adventure tourism, If you are exploring Nepal then experience an exciting adventure tourism of Nepal. Nepal has become world's most remarkable tourism destinations for the adventure where travelers can do the amazing adventure activities such as Paragliding, Heli Tour, Bunjee Jumping, rafting, Zip Flying, Canoe ride, Wildlife Safari, biking, etc
CONCLUSION
Hence, Nepal is logically one of the best detonations for the exciting adventure activities such as trekking, mountaineering Hiking, cultural site tours, river rafting, paragliding, wildlife' and adventure sport. Experience the unspoiled various beauty of Nepal now.