Top Travel Destinations
Be it any continent or country, when it comes to tourism, every part of the globe has its own beauty to reflect, and own culture to portray.
Let us take you to a virtual tour of 5 Most Famous Holiday Spots and their worth visiting destinations for you to have a clear idea for your next vacations.
Ranging from coastlines to metropolitan cities, the United States of America is a land of so many diverse destinations that it's almost impossible to decide which areas deserve a place in your holiday plan. That's why we've considered a variety of factors, such as attractions, stay options, and dining options, as well as reviews and ratings from thousands of travelers, to shortlist the best places to visit in the USA.
Grand Canyon
Rocky heavens with a trail of Colorado river makes this nature's beauty irreplaceable.
Yosemite
It won't be wrong if we name this place the heaven of Waterfalls.
Maui
Enjoy cruise or just a peaceful sunset by the beach, Maui has its own precious serenity.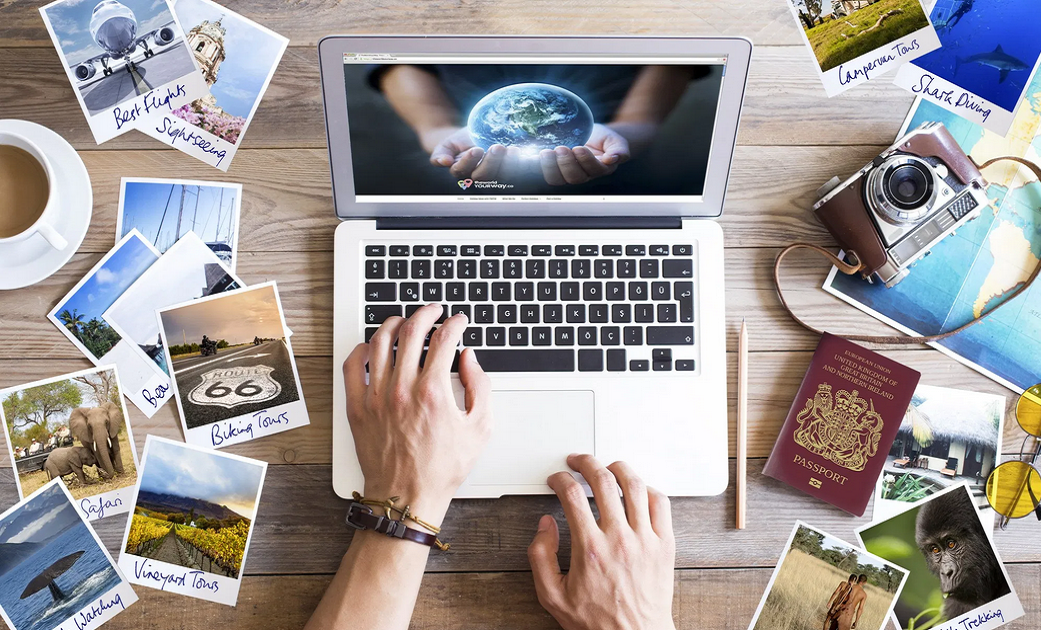 Best Holiday Destinations in Europe
Starting from England and France to Italy and Germany, European countries are full of cities known for their heritage, museums, restaurants, nightlife, culture, and architecture. Hence, it isn't a surprise at all that deciding best spots to visit in Europe can be difficult. For that, we considered a number of factors involved to shortlist some of the most top ranked places in Europe.
Paris
The city of love makes the visitors fall in love with its monumental landscape.
London
A city that is a perfect blend of modern and historical culture living up to date.
Rome
The icon of Italian cuisine and art can be very well enjoyed in the city of Rome.
Best Holiday Destinations in Caribbean
A vacation at the Caribbean can be just what you need if you're in search of some sun, sand, and relaxation to avoid the city chaos. Considering a number of factors such as hotels, budget, nature, food and specially tourists reviews, we've shortlisted some of the most breath-taking spots at the Caribbean.
Lucia
A place full of volcano peaks, beachy sand, and wide resorts; fulfilling your dream of a life infront of the sea.
British Virgin Islands
The island that has its perfect forest and beach sand combination that you can cherish more from a boat tour.
S. Virgin Islands
The land well-known for its carnivals in spring along with the beach beauty which no one can neglect.
Best Holiday Destinations in Canada
From the metropolitan streets of Toronto to the hilly peaks of the Canadian Rocky areas, this land of the north features a wide set of vacation destinations. One can get quite confused while choosing from a country that has numerous options over all. So, for helping in your decision, we've shortlisted few destinations on the basis of best stay option, dine-ins, festivals, top sightings, outdoor entertainment options and affordability. Moreover, travelers' reviews were also considered while selecting these places.
Jasper National Park
A site that serves an excellent treat to the eyes along with amazing hiking options at the Canadian rocks.
Banff
This mountainous area surrounding the clear lake water serves as a soothing therapy for your stay here.
Niagara Falls
This iconic natural waterfall has been famous since it's discovery. Bless your eyes with the world's most famous and beautiful sight of heavenly falls.
Best Holiday Destinations in Mexico
With a diversity of destinations ranging from metropolitan Mexico City to the beachy lands of Tulum, Mexico boasts serves as a vacation spot that attracts all sorts of visitors. For helping you to locate the place that fulfils your vacation dream, we have compiled a list of the best places to visit in Mexico by considering the main factors such as cultural attractions, beach coasts and nightlife, along with traveler reviews and expert opinions.
Cancun
The town that is all-rounder for all the beachy, natural, and modern tech beauty.
Tulum
The place of Mayan ruins along with the beachy pleasure.
Zacatecas
Once a rich site for silver mining now serves as a historic museum for metals and minerals.
Take Away
No matter where you plan your holidays, always look out for the best hotel deals and tour guides before you take off. A good prior research can save you a lot of time from searching places and travelling difficulties.
There are several online websites and portals available which can offer you hotel deals for your specific travel destination along with discounted tour guides if that's applicable for the months in which you are traveling.
Also read out other blog posts of our website where we've discussed hotels and top sightings of almost all the famous destinations, which might help you in your planning.
Happy travelling!