If you want to enjoy a trip to Chicago with your beau or spouse, but want to save money in the process, here are some tips to plan that perfect trip while staying within your budget.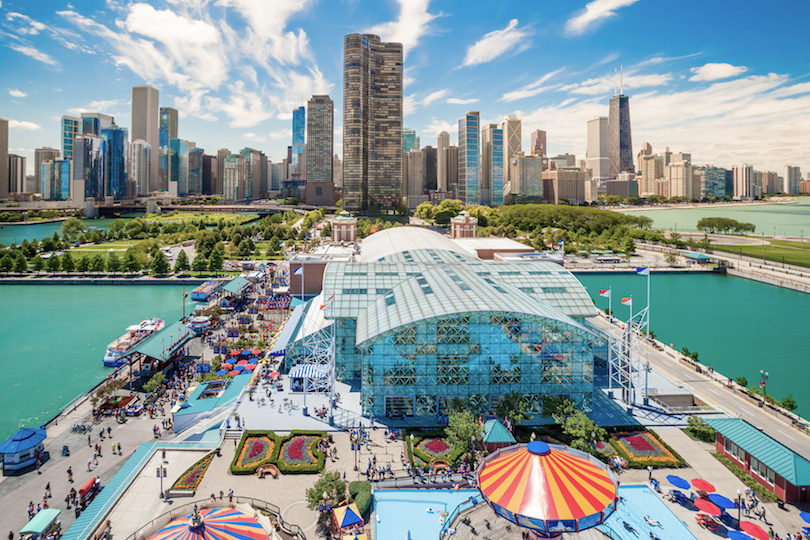 Choosing a Hotel
The first thing you'll want to consider is the hotel. You can easily go over budget if you choose to stay in the city, but if you choose a Chicago couples' hotel just outside the city, you can save money while remaining close enough for convenience.
Transportation
Chicago has no shortage of eager cab drivers ready to pick you up, but you can always share a ride on Uber or Lyft for cheaper. You can also take Chicago's convenient transportation system, which includes an extensive bus and subway system. Other options include bike rentals and Zipcar rentals, which you'll have no trouble finding anywhere in the city.
Eat Breakfast at a Coffee Shop
One way to save money is to avoid eating out for breakfast at an actual restaurant. Instead, stop in at a Starbucks for an inexpensive breakfast, which will leave you with more money for lunch and dinner at nicer locations downtown.
Eat at Ethnic Restaurants
One nice thing about Chicago is that enjoying a multicultural experience is never expensive at most places. You can easily try new exotic flavors and meals at reasonable prices if you know where to look. You'll likely find that you save money while trying something new and fresh.
Try to Avoid Smaller Expenses
If you want to make the most of your budget and use it on bigger exciting events or restaurants, you can maximize it by avoiding smaller expenses such as snacks and drinks.
Choose Activities That Are Close Together
Another great way to make the most of your budget is to stick with activities that are near each other. This way you won't have to spend money on transportation and can simply walk from one place to the next. Chicago always has something going on close by, making it so you never need to walk far for an exciting experience.
Avoid the Crowds
Tourist traps truly are traps, in that they lure people to experience something while making them spend a lot more than they need to, which is why you should avoid them until the end. While taking a trip up to the top of the Sears (I refuse to call it Willis) Tower is a fun experience, you might want to start out with smaller gems such as a Chicago River tour, and make sure you have enough money at the end to afford the former.
Drink at a BYOB Restaurant
Want to save money on bar tabs, but still want to enjoy a drink with your meal? BYOB locations allow you to bring whatever you want while allowing you to skip a tab and tip outside of the meal.
With these tips in mind, you can enjoy a great time in Chicago without feeling like you're back is financially up against the wall.