With some of the most stunning and diverse natural environments in the world, Australia is a must-visit location for any nature lover. Lush ancient rainforests, dense forestry, soaring mountain ranges and dramatic national parks host an incredible range of wildlife – from cuddly koalas to grinning saltwater crocs, Australia is truly a continent unlike any other. And what better way to be at one with nature than to dive into one of Australia's exquisite wild swimming spots? Whether you're backpacking, honeymooning or taking a trip with the kids, we've compiled a list of the most beautiful, memorable and unique swimming experiences Australia has to offer.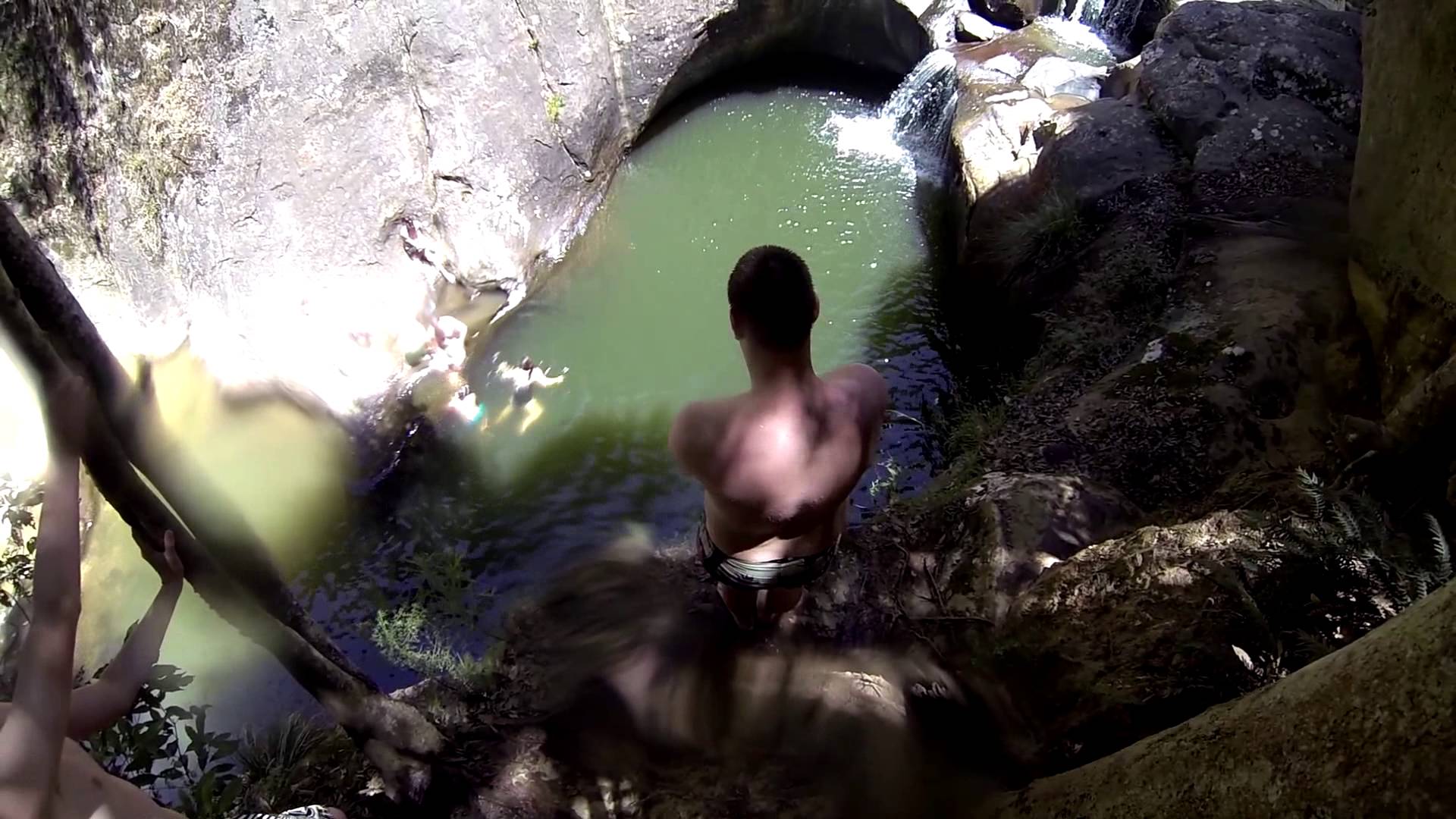 Kangaroo Creek, Royal National Park, Sydney South
Perfect for families due to its accessibility, the delectable Kangaroo Creek is located in the unmissable Royal National Park. Just a 35 minute drive from Sydney Airport, where flights from London to Sydney run regularly, a short bush walk takes you past several luscious watering spots, culminating with one of the very finest Australia has to offer. Remarkable for its crystal-clear water offering a window to the iridescent colours of the pool's floor below, Kangaroo Creek is a spot of startling natural beauty.
Gippsland Lakes, Victoria
For those looking for a truly irreplicable experience, Gippsland Lake offers a swim like no other. Located in East Gippsland (the largest network of lakes, marshlands and lagoons in Australia) this area is home to the rare and endangered Burrunan dolphins. Bioluminescence has appeared in the waters here, offering the unique opportunity to swim amongst a cascade of glittering lights. A truly cinematic experience.
MacCallum Pool, City and Harbour, Sidney
There's no need to miss out on wild swimming, just because you're sticking to the cities: MacCullum Pool is centrally located in Sidney Harbour, with stunning views of Sidney Opera House and the Royal Botanical Gardens. Its vivid green waters make a refreshing break from the Sidney sun – relax and watch harbor life unfold around you as you swim.
Gunlom Falls, Kakadu National Park
Located in the World Heritage-listed Kakadu National Park, Gunlom Falls offers a dramatic combination of billowing waterfalls and calm, limpid plunge pools, including one pool with a natural infinity pool edge. It's worth checking the waters before diving in though – immortalized in the film Crocodile Dundee, Kakadu National Park is crawling with saltwater crocs, though few make it up high enough to reach the Falls. One for the real thrill-seekers – though a cozy campsite, complete with power showers, is on hand near the falls to offer comfort.
Jump Rock, Illawarra
Another for those seeking an authentic Australian adventure – this swimming hole is fittingly named, as people come here from all over to plunge themselves off natural platforms anywhere between 3 and 10 meters high. Ropes and footholds are in place, aiding your climb. If you're not quite feeling the leap of faith, there's a large swimming hole as well and its a beautiful forest walk up to the rocks, with plenty smaller swimming holes to cool down in on the way.
So whether it's a scenic drift through an outstandingly beautiful swimming spot, a thrill-seeking brush with the world's largest crocodiles, a city swim or a dizzying dunk from a high rock edge you're after, here's your new swim-spot bucket-list – dive in!