Are you looking for the perfect destination for your next vacation? Has Vietnam ever crossed your mind? Well, the place is totally worth a visit. With tour companies like Exotic Voyages, you are guaranteed a memorable time and priceless experiences. Vietnam is a country located in southern Asia that is known for its beautiful beaches, rivers, and historic cities. What this tells you is that you can never get enough of the country in the tourism sector. Below is a list of things that you will definitely enjoy doing during your stay.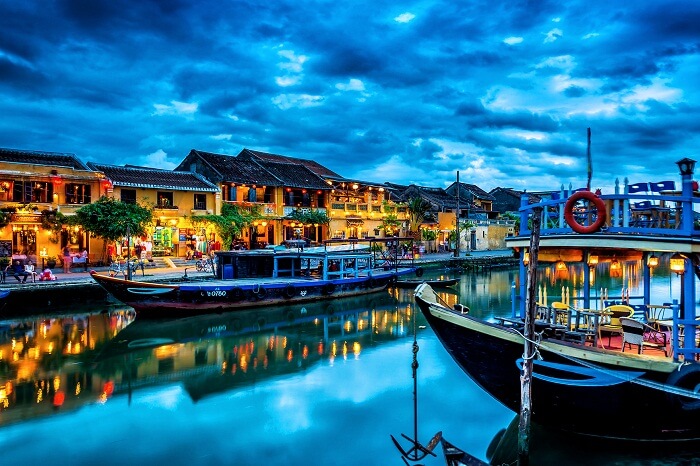 Visit Dalat
If you are a lover of nature. Dalat will take your breath away! We are talking about all the beautiful valleys, colorful flowers. More so, Dalat will give you a feel of the world's most beautiful architecture. It also the perfect place to get away from the scorching sun and have a refreshing vacation.
Light a lantern in Hoi An
If you have been following the Vietnamese New Year festival remotely, why not treat yourself to the real deal. The New Year festival at Vietnam is not your ordinary festival. Be part and parcel of the Lantern festival and pain Hoi An with an array of the most beautiful colors.
Boat rides at Halong Bay
Get to enjoy a boat ride in one of Vietnam's beautiful spots? Visit Halong Bay for some water fun and cruise your day away.
Mekong Delta
It would be a shame if you failed to get the most out of Vietnam's water bodies. Have you seen yourself ever shopping at floating markets? With Vietnam, this is possible. Visit Mekong Delta for floating markets, bird sanctuaries, and rice paddies and fruit orchards.
The views are undoubtedly breathtaking, and you will not get enough. If you love agriculture, this might be the perfect place to get inspiration from. Mekong Delta is an agricultural community enjoying the country's most fertile soils.
Hue
It is unacceptable for you to visit Vietnam and not have a taste of some of the country's cuisines. If you are looking to have something to explode your taste buds, then you have to find your way to Hue. More so, the destination offers you the best views of the Country's historic architecture. Remember that the city served as the capital of the Nguyen Dynasty. The city also hosts some of the world's most famous monuments like Citadel. The destination is graced with lots of cultures that you will totally enjoy!
My Son
How about you wind up your day from boat rides and visits to the historical monuments at My Son. My Son is located at the central coast of the country. On top of it is an archaeological site and have a first-hand experience of Hindu religious ceremonies in one of the temples built by the Kings of Champa Kingdom.
Vietnam is in the list of the most visited places in the world. With Exotic Voyages, you will have a priceless experience.