A vacation is like love – anticipated with pleasure, experienced with discomfort, and remembered with nostalgia. Life becomes boring and dull with the same routine every day, the same activities make you tired and all freshness vanished from life. Vacations help you regain your energy and brings the happiness back to your life. If we talk about vacations both children and youngsters are ready to go on a journey. Traveling to the areas which suit your mood and refresh your mind are of great importance. The Researchers revealed, holidays increase the happiness of the vacationers and make them "relaxed" after the trip.
Children are great lovers of traveling  during their summer vacations, and very much conscious about the location which is selected to disbursed holidays. It has been noticed, the big hobby for children is to watch Disney land cartoon movies. So, the best place to visit during vacations is DISNEY LAND Paris.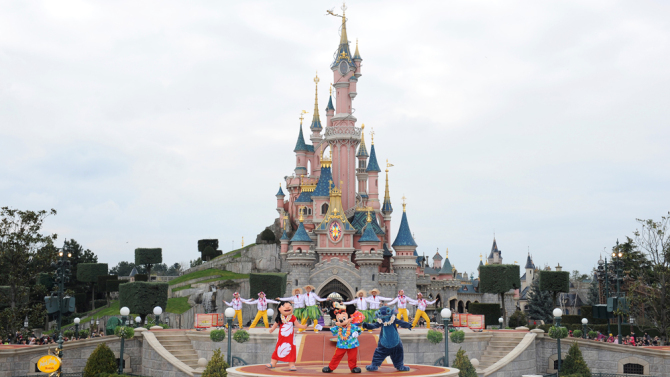 A PLACE WHERE DREAMS COME TRUE:
Disney land means a land or a place of make-believe; fantasy land. Disney land is a place where dreams come true. When Disney land was built, it was meant to be a place for young and the old alike. A place which assures dream comes true. It has become the happiest place on the earth. People love this story world as it takes you at the time where all your stories like SNOW WHITE, BARBIES, CINDERELLA, BEAUTY AND THE BEAST, FROZEN, MICKY MOUSE, and of course THE LION KING comes true. What a wonderful experience of visiting DISNEY LAND.
WHAT MAKES IT INTERESTING:
Disney land becomes interesting, is what happens between the rides. On any given day you may encounter Little mermaid, Aladdin, or Winne the Pooh meanders the park – though not in the same place. Disneyland's actors are edified to remain within zones pertinent to their characters, such as you will never see any ambiguity talking with them.
ACOMODATION AT DISNEY LAND PARIS:
Most of the people think they need to stay in Disney resorts to have the best experience. You can also enjoy a great time and accommodation in hotels near this beautiful and attractive land. The hotels are equipped with luxury rooms, awesome pools, and best food items which make your stay even more enjoyable. These hotels include:
Disney's hotel New York

Disney's Sequoia lodge

Disney's hotel Cheyenne

Disney's hotel Santa Fe
These hotels are the best place to stay in.
DISNEY LAND TICKETS:
As the summer season has started the vacations are to be planned and it's the highest time to visit Disneyland. So to get tickets, at the most appropriate budget the thedreamtravelgroup.co.uk provides a flexible range. Moreover, you can choose best accommodation package through it. You can book your magical family holiday at Disneyland Paris and experience the magic! Visit the site for online booking to enjoy the great adventure this summer. The magic is closer than you think, a holiday destination like no other. Be a part of the wonderful expedition.