So, finally you have decided to go to Turkey to enjoy your holidays. Well, you have made a good decision as there's a lot of beauty you could experience there. Straddling Asia and Europe, Turkey has always been a hot spot for tourists. Combining coastal beauty, Awe-inspiring landscapes and historical intrigue, Turkey brings you an amazing holiday experience and allows travelers to explore its true culture, captivating landscapes and history. Here, we have compiled some of the best Turkey shore excursions and cruise ports, making it easier for you to plan your whole trip accordingly.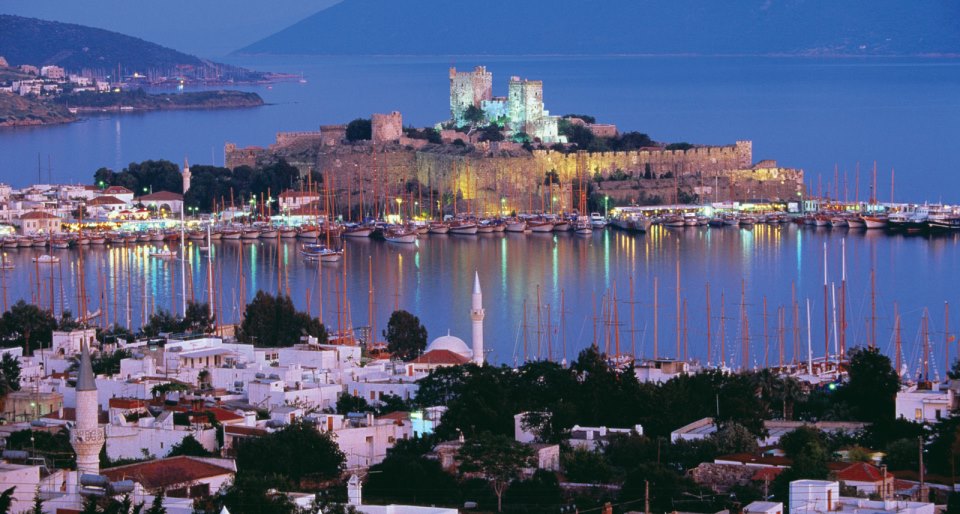 Istanbul Shore Excursions
Being one of the famous cities of Turkey, Istanbul has so much to attract tourists such as the magnificent blue mosque and winding cobblestone streets. Istanbul Cruise Port is one of the popular ports for cruise ships where you can explore true and hidden beauty of Istanbul. This port is situated in Karakoy, a place where you discover the real beauty of golden horn, the most historic and oldest districts of Istanbul. Other famous Istanbul shore excursions include – Blue Mosque, Topkapi palace, Hagia Sophia museum and more. If you're looking to go shopping, Grand Bazaar is a place where you could get anything to gift your loved ones. Ceramic amulets and Turkish delight are famous souvenirs of Istanbul.
Kusadasi Shore Excursions
Kusadasi is situated on Turkey's magnificent Western Aagean Coast and is a great stop for cruise ships with cool places including marina, promenade and harbor. Lots of cruise ships dock at Kusadasi cruise port, Aydin. It's a great place for both exploring and shopping gifts for your loved ones. If you're planning your trip to Kusadasi in December or January, don't forget to see Camel Wrestling Festival. It concurs with camel's breeding season and that's why it is confined to December or January. Though, you may get confused with lots of attractive Kusadasi shore excursions but there's no use if you don't take Turkish Bath that makes your skin smooth, clean and silky. You should find some time to take this traditional bath which you can't get outside of Turkey.
Izmir Shore Excursions
Izmir is one of the popular cities of Turkey and is situated on Aegean coast. Previously recognized as Smyrna, it was occupied by the Ottoman Empire and Alexander the Great and keeps ancient landmarks, which are a great attraction for tourists and travelers. It has one of the best cruise ports in Turkey named as Izmir Cruise Port, Izmir. The city is full of history with places including Kemeralt?, Hisar Mosque, Pergamon, Asklepion, St John's Basilica, Agora and Konak Square. If you like to explore historic places during your visit in Izmir, Celsus Library is a place where you relive ancient memories and is one of the prominent Izmir shore excursions. Being the largest third city of Turkey, Izmir does have a Cruise Port that is a great attraction for tourists because they have lots of option to go with: can enjoy sea shore, visit shopping malls and go outside of the city to have a peek at historic places. Overall, it's a great place to visit if you ever come to Turkey.