How would you like to loosen out this coming holiday, holidaying and making memories with some history and story of the famous James Bond movie sounds pretty awesome, you can imagine making a holiday trip to James Bond Island is just about to kick start the beginning of fresh memories that would be cherished forever. James Bond island boast of one of the most beautiful and homely landscape in the region. Touring the James Bond Island by speedboat is one of the most fulfilling adventures you need to experience in a lifetime. Of course the James Bond Island tour is the only tour where you can discover some of the helicopter scenes in Jurassic pack and The Golden Gun which starred the famous James Bond himself in 1974.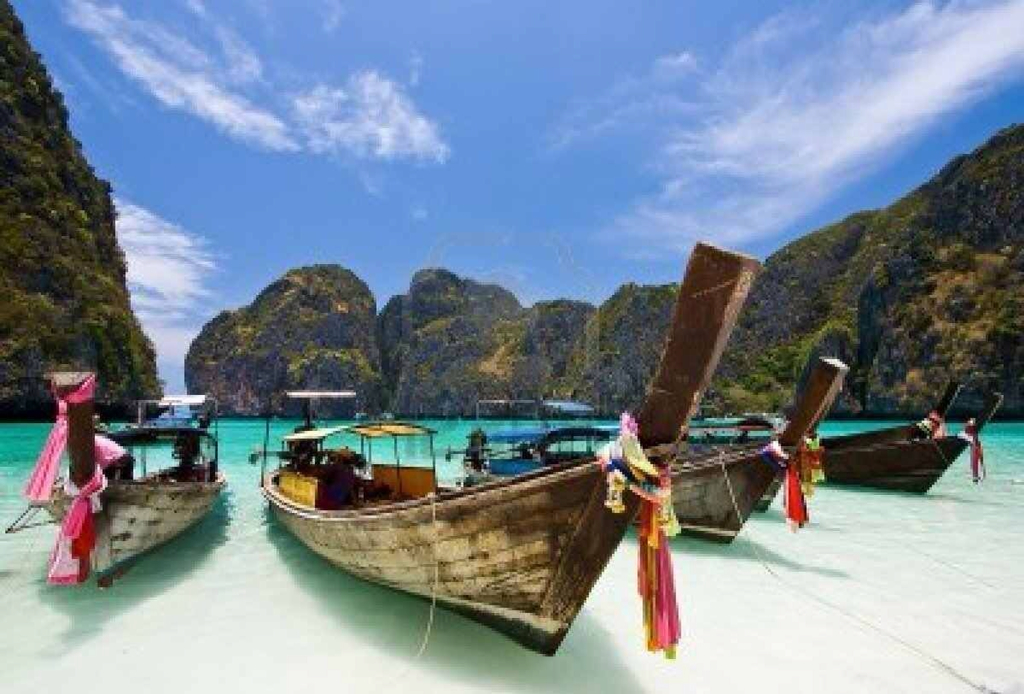 You trip to Thailand cannot be totally awesome until you visit the Phang Nga National Park where you can tour James Bond Island by speedboat. This trip is eye opening as you get to see the majestic caves that secret lagoons flow into, this tells a lot about the Thailand nature and pictures taken on this tour will be a lasting memory of a sweet savored experience of Thailand.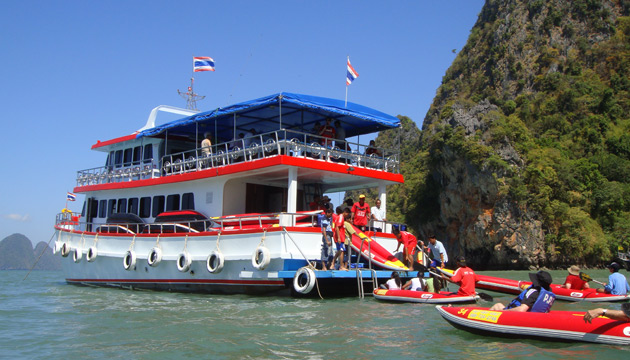 There are a lot of things to enjoy as stated in the James Bond Island tour itinerary. You won't be left alone to sort yourself out, you will guided safely throughout your tour on James Bond Island. You get to enjoy transportation with guidance and security from your departing point to the pier and back, access to varieties of refreshments on the speedboat while you enjoy the view, gain some experience and sightsee. You can refresh yourself with soft drinks, coffee, tea or just water according to your choice. One of the most amazing parts of the speedboat trip is Insurance covers everyone even though we already have life jackets, tour guide on hand to take care of you. There will buffet lunch at Panyee Island fisherman village. The Hong Island is a beautiful sight to behold, the Panak Island is a refreshing atmosphere to breathe in. At Hong Island, you can canoe around in man-groove forest and further move on to exploring the ice cream caves, swimming around then relaxing after the day at Naka or Lawa Island.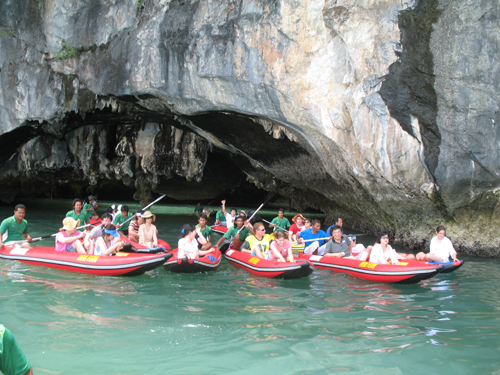 On a full day trip, you can get to discover, the Phang Nga Bay, Loy Krathong various islands and parks with spectacular atmosphere and scenery. The amazing caves that secret lagoons flow into is the most awesome part of the trip where to tend to swim around and explore as much as possible, take pictures, indulge in canoeing activities, enjoy the view as the secret lagoons open into the rocks and witness the beauty, the wonderful temperature of the cave as the lagoon flows into it. Feel like a jet age caveman with some wonderful experiences and pictures there.
The memories are always cherished forever because the cave sits there forever!