A road trip promises a lot of fun and adventure. Whether you are traveling solo or with your travel buddies, there's always a heightened sense of excitement in pursuing such trips. You would want to enjoy to the fullest and create beautiful memories on the trip, isn't it? Renting a drone for your travel adventure can increase the thrill and delight of the trip. What's more, it won't even burn a hole in your pocket. Let's take a look at the top benefits of renting a drone for your next road trip.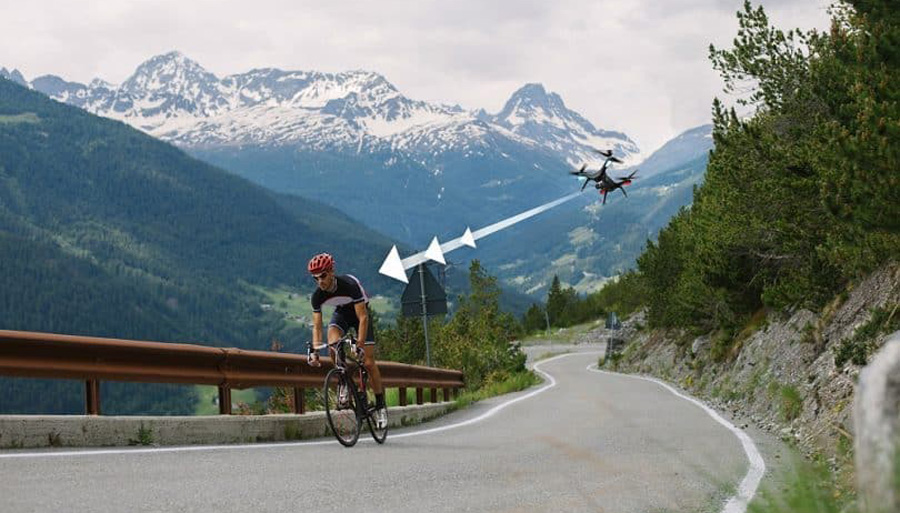 You can capture stunning sights and scenes
There's no denying that everyone likes to click photos and record videos of different places and landmarks when they are traveling. If you love to share a slice of your travel ventures on the social media, there's all the more reason to capture the sights and scenes on your trips. What can be a better idea than having a drone for your company? In terms of shooting remarkable photos and videos, drones have a big edge over your regular cameras. Whether it's the mountains, the beaches, ancient towns, or modern cities, a drone can help you to get incredible aerial shots of the location. Take a look at the spectacular drone videos on http://www.airvuz.com/category/colombiadronevideo?id=By2nMkP4l and you will get an idea of how amazing a place can look from the sky.
It's a pocket-friendly option
A high-quality drone is worth the money. But if you are not ready to invest in a drone right away or if you think you won't be using it for more than a couple of times a year when you are traveling, renting is a great option. Getting a drone on rent can enable you to explore the beauty of a place in a new way. At the same time, it won't be a burden on your pocket. The other advantage is that you can rent a new high-end model for every trip and enjoy piloting the flying device. All-in-all, you can have a great travel experience that is cost-effective as well.
You can select from a variety of options
Renting a drone means you get to make a pick from a wide range of options. If you have a particular model in mind, you can always look for that. In case you are a novice to the world of drones, you can seek advice from the service provider or do your research online. You can test the devices and then go for the one that best suits your need. In case you are thinking of buying a drone in the near future, this will be an excellent opportunity to discover how the device functions. You can have a first-hand experience and gain ample confidence in handling it as well.
At the end of the trip, you will be left with not just beautiful pictures and videos, but an amazing experience as well. Drones are being regarded as the new travel buddies for travelers. Why not give it a try and see how much you like this buddy?