Every one of us wants to enjoy on his/her trip and also want to save money on trip. If you are interested to know that how you can save your money on trips read on to find out how you can do simple things to save money on your trip.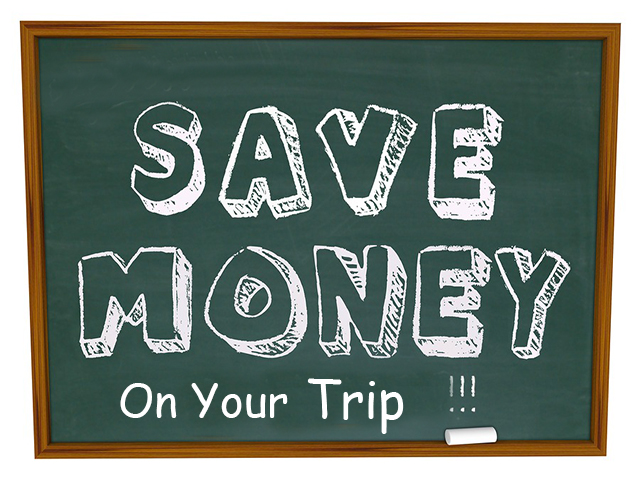 Air Services:
Plan in advance and get information about discount air services and try to buy tickets from those airlines; those give you tickets on reasonable prices.
Eating's:
Plan your meals, figure out where you will be and eat before you go out. Because when you will be hungry, obviously you will probably find restaurant that tastes great but it will expensive for you, But if you do not eat before going out so take heavy lunch than dinner because dinner can be expensive than lunch.
Car Rental:
Be specific with car rental, some insurance and many credit cards have car rental coverage so take benefits when you rent a car. All you have to do is pay with the credit card that will cover you. Take a small car on rent.
If you are traveling to Europe, so many metros and rails have passes for instance a 3-day unlimited travel passes which might be worth the cost.
Avoid taxies and prefer to public transportation.
Currency:
If you never really had a preference in travel destinations, consider the exchange rate when you travel this sometimes the bigger difference. Many exchange centers have very bad exchange rates so avoid going there and search good places to get cash in the local currency.
Accommodation:
Sometimes the smaller towns close to where you are going have hotels that are much less expensive so for the 15 minutes ride, you might just save that bundle.
If you are staying at a destination for at least a few days, consider a vacation home instead of hotels.
Shopping:
Many airports have duty free shops that you can take advantage of. From these stores you can buy tax free products.
Now you can save money after reading these tips.