Northeast Pennsylvania is Your Gateway to Fun
This region of Pennsylvania has plenty to see and do. You can enjoy a romantic dinner, hike through a forest, or ride a roller coaster. It is a chance to reconnect with the small town feel of the state. If you are looking for a solo adventure or a place to bring the family, Northeast Pennsylvania is the place for you.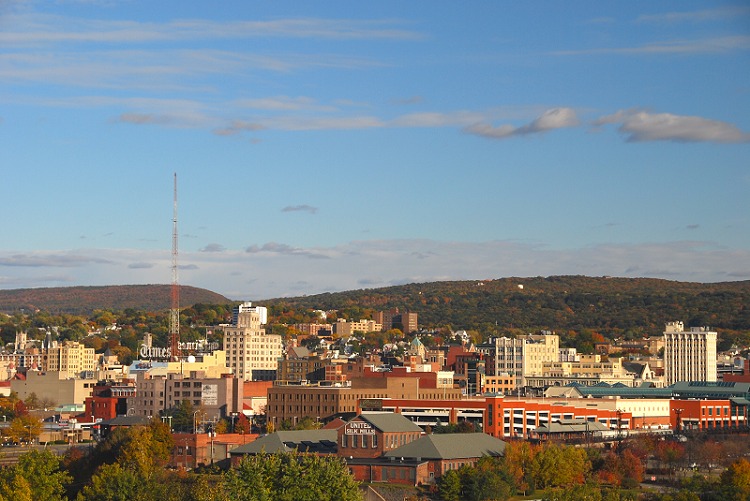 The Restaurant Scene is Amazing
There are many great restaurants in Wilkes-Barre. For starters, The Rustic Kitchen Bistro & Bar which is located at Mohegan Sun Pocono in Wilkes-Barre. The bar is open for lunch and dinner. They serve traditional Italian fare including handmade pasta. The Istanbul Grill offers quality Turkish food in the area. They serve seafood, kebabs, and plenty of baklava. It is an elegant spot for a night out. Margarita Azul serves guests a selection of Mexican inspired dishes. You can find burritos, chimichangas, and chiles rellenos on their menu. Don't forget the desserts! The Tres Leches cake and sopapilla are can't-miss items.
There Are Many State Parks
If you are looking for a nature walk or a camping adventure, there is plenty to do in the Northeast region. The Delaware Water Gap National Recreation area has over 40 miles for you to explore. Visitors can drive their vehicles on an auto tour of the park.
Some of the interesting points of interest include the historic Millbrook Village, gushing waterfalls, and serene scenery. You'll find a ton of outdoor activities for the whole family to enjoy. In addition to the National Recreation Area, there are three State Forests and eighteen State Parks.
The Pocono Mountains
The Pocono Mountains are famous in Northeast Pennsylvania. People have been spending their family vacations in this region for years. The Delaware Water Gap is located on the eastern side of the mountains. This is where many of the recreational activities are located.
Many of the trails lead to Bushkill Falls for a spectacular look at the local waterfalls. Plenty of ski and summer resorts also located in this region.
Hershey Park
If you are looking to visit the land of chocolate, look no further than Hersheypark. This theme park is located in Hershey. There are attractions for children and guests of all ages to enjoy. The park includes everything from kiddie rides to thrilling roller coasters.
In the summertime, Hersheypark even has water rides for their guests. There is an 11-acre zoo with over 200 animals to see on the property. They offer seasonal events for Halloween and Christmas. The World of Chocolate is located near the park. Guests can see how their favorite chocolate pieces are manufactured. On some days, you can even create your very own chocolate bar.
A Great Break from City Life
City life can be hectic. The Northeast region of Pennsylvania is a perfect place to unwind and disconnect. The beauty of nature can be explored with its many parks, forests, and mountain areas in the state. You won't find waterfalls and forested peaks in the city. There are many places that are undiscovered in this region. Many tourists visit the main attractions, so there's plenty of space for you to explore. In addition, there are a variety of outdoor activities to enjoy such as swimming, camping, and hiking.