The tourism in Croatia has developed for a long time without the intake from it larges coastal city. Split has always been a major transit centre (in fact it is one of the largest passenger ports in the Mediterranean), but also a place where passenger would stay for a short time, just enough to travel to some others coastal destinations or the Dalmatian islands. The Diocletian's Palace was the main sight with was visited briefly since it is located near the bus and train station and the port, and that was it. But, the beginning of the new millennium turned a new page for the tourism in Split. The touristic offer has improved year by year, and the word of another jewel of the Croatian Adriatic has begun to spread over Europe and the rest of the World. New air lines were introduced, and tourists began to realize that it is worth to spend a couple of nights in Split instead of staying for just a few hours.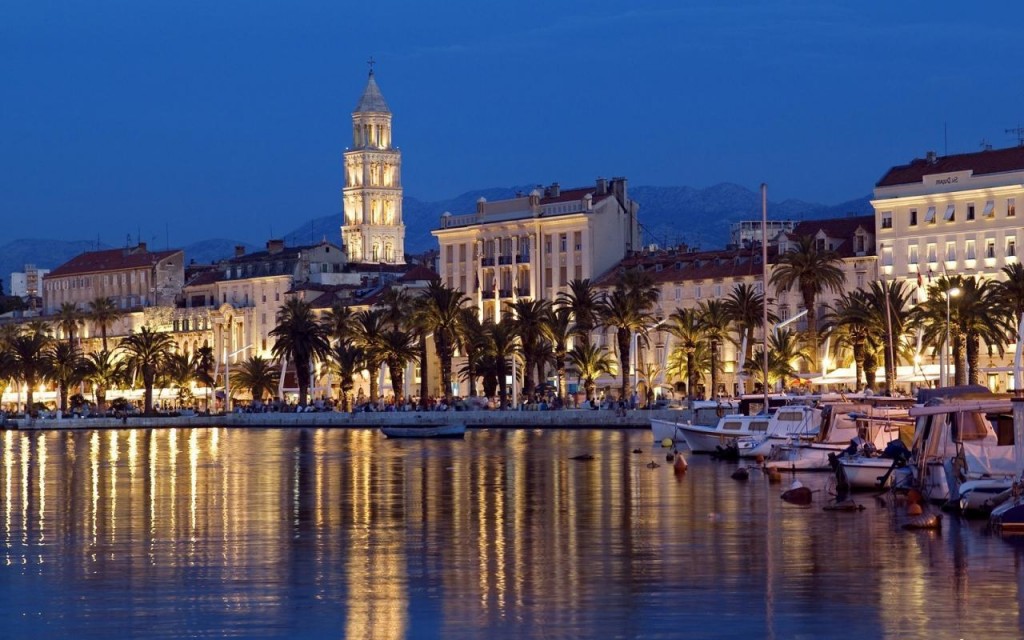 Today, Split is one of the most famous destinations, and Diocletian's Palace, the Boardwalk, nice beaches and other attractions are known throughout the world. The success is even greater since Split had many problems with the lack of accommodation capacities. This problem has been mainly solved over the past few years, but there is still a large demand for more hotel beds, which would contribute to further development of the tourism in the centre of Dalmatia. This is not surprising, since 'the most beautiful city in the world' as it is called by local residents, has many things to offer.
Diocletian's Palace is well-preserved and represents a unique complex in the whole world, which is why it was listed on the UNESCO World Heritage list. The historic centre was mostly developed inside the palace offer many attractive sights – from the world's oldest cathedral, to unique Diocletian's basements and 'the living room' of Split. The city is also proud of Croatian's most beautiful stadium, which was copied even in far Malaysia. True green oasis practically begins in the very centre of the city, and residents of Split are also satisfied with their nice beaches which are not so common for a town that size. The town which has all the prerequisites from excellent touristic results has inserted itself on the World map with style, and is here to stay. The residents of Split are also very proud of their athletes, and now they gained more ambassadors which will promote it all over the world – tens of thousands of tourists with great impressions of the 'most beautiful city in the world'!