For decades, people have practiced yoga and focused only on the physical aspects of it but recently people are curious to explore the spiritual aspect as well. Hence, India which is also the birthplace of yoga features as one of the top places to learn, practice and live a yogic life. Yoga teacher training course have gained a lot of interest in recent times, where you spend and practice yoga for a month or more. This allows students to go deeper in their practice which is something that they miss during their daily practice.
Here are some of the popular reasons to choose India as your yoga teacher training destination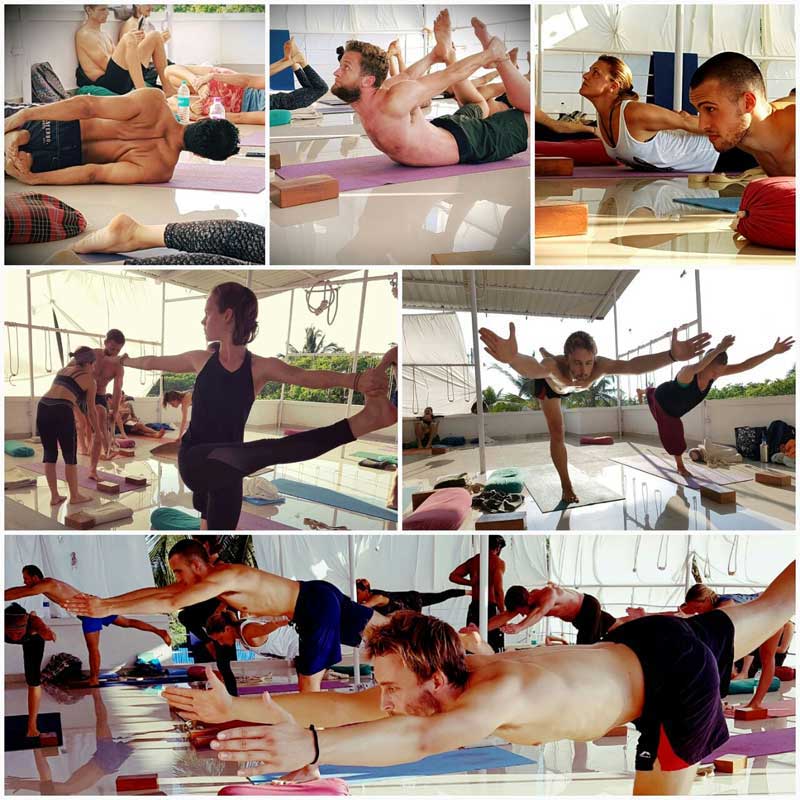 The teacher-student relationship is completely different
Many yoga schools of India still follow the ancient concept in Guru shishya parampara (master-disciple tradition). This is a very strong part in the culture within and outside of Yoga. The master is respected; his words are being regarded as "absolute". This meaning of the word "Guru" – (who guides you from darkness to light). With this kind of formal presence of the master, there is a respect of the students towards the master, and of the master to the students, there is a sense of greater demand. Hence, the teaching style is totally different.
Yoga is just not the physical asana practice. It is much beyond the physical barriers and this is where the master or the Guru's role comes into play and makes your yoga teacher training in India so special.
Unique Landscape
Ranging from Indian Ocean to Himalaya Mountains, India is a place of unique landscape. Moreover, Goa has wonderful beaches while Dharamsala or Rishikesh is in the Himalayas. Apart from the landscapes, there are numerous places to visit from historical point of view which can be another excuse to visit India.
Affordable Yoga teacher training
Yoga teacher training course in India is very much affordable. For example, one-month teacher training course in a reputed yoga school in India which includes food, accommodation, and training cost along with your tickets to India would still be cheaper to attending a yoga course in US or Europe any local studio in West. Furthermore, there might be few centers where you can opt out of food and accommodation. Since, the overall cost of living as well as travelling is very cheap in India, you can easily make your own arrangements. This further allows you to visit various places with specialized workshops to further deepen your practice.