For travelers who are always on the go, keeping track of their postal mail can be quite a challenge. However, the advent of virtual mailbox services has revolutionized the way travelers manage their physical mail remotely, providing a convenient and flexible solution.
In this article, we explore the numerous benefits of remote mail management solutions and how they empower travel enthusiasts to maintain control over their postal mail from any corner of the world.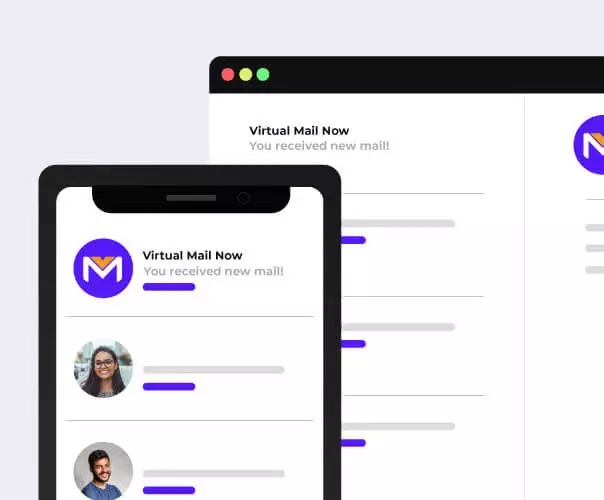 Content
Accessibility Anytime, Anywhere
These services allow you to access your mail securely and conveniently, no matter where your travels take you. With a virtual mailbox, you can receive and manage your postal mail through a digital interface accessible via computer, smartphone, or tablet. Whether you're lounging on a beach in Bali or exploring bustling streets in Tokyo, your mail is just a few clicks away.
Consolidation and Mail Organization
Cloud-based mail handling services offer the ability to consolidate all your mail into one centralized digital platform. Instead of relying on friends, family, or mail forwarding services to handle your mail, a virtual mailbox allows you to receive, view, and manage all your mail in a single place.
This streamlined approach helps you stay organized, eliminates the hassle of managing multiple addresses, and reduces the risk of losing important mail items while you're away.
Mail Forwarding and Package Management
Online mail handling platforms often provide additional features such as mail forwarding and package management. When you receive physical mail or packages, you can choose to have them forwarded to your current location, ensuring you never miss important documents or parcels.
This feature is particularly beneficial for travelers who need access to physical mail items while on the road, allowing them to receive packages or handle time-sensitive mail with ease.
Enhanced Security and Privacy
Maintaining the security and privacy of personal mail is a top priority for frequent travelers. Virtual mailbox services offer robust security measures to protect your sensitive information.
With secure data encryption, multi-factor authentication, and advanced privacy settings, you can rest assured that your mail is kept confidential and safeguarded from unauthorized access.
Additionally, virtual mailboxes reduce the risk of mail theft or misplacement, providing an added layer of security for your important documents and packages.
Digital Mail Management and Organization
Web-based postal mail management go beyond just receiving and forwarding mail. They offer advanced digital management tools that allow you to categorize, archive, and search through your mail electronically. You can easily sort and filter mail items, create folders for different purposes, and maintain a digital record of your correspondence.
This digital organization not only saves physical storage space but also facilitates quick and efficient retrieval of important documents whenever you need them.
Final Words!
For jetsetters, a virtual mailbox service is an invaluable tool that ensures you stay connected to your postal mail no matter where your adventures take you.
The accessibility, consolidation, and mail management features offered by virtual mailboxes empower travelers to maintain control, enhance security, and simplify the management of their physical mail.
With a virtual mailbox, you can enjoy the freedom of travel without worrying about missing important mail or compromising your privacy. Embrace the convenience and peace of mind that virtual mailbox services provide, and unlock a new level of flexibility and control over your postal mail while exploring the world.