Without a doubt, one of the best things about living in or visiting London is the sheer abundance of fantastic restaurants and eateries dotted about throughout the city. No matter what tickles your taste buds, there is no shortage of brilliant chefs serving up cuisine from all around the globe.
From Asian-Fusion to traditional British pub fare, there's definitely something for everybody, and there's a wide range of choice for people with different dietary requirements too. There is no doubt about it that the city is bursting at the seams with choice, and this is no less true in Canary Wharf, the capital's busy financial district.
With casual cafes during the day, and stylish wine bars and pubs in the evening, those working in the area are truly spoilt for choice when it comes to post-work wining and dining.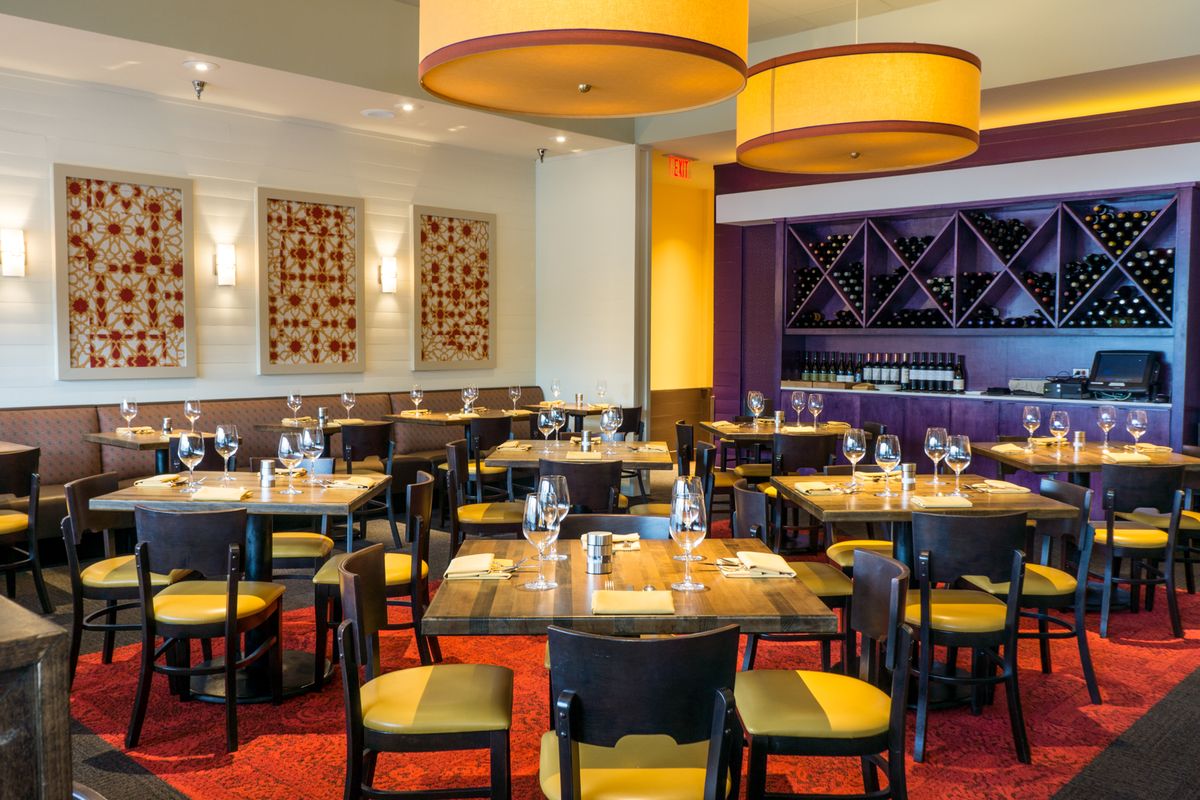 But with so much choice it can be a little overwhelming knowing where to pick for your next meal, so, with that in mind, we thought we'd give you a bit of a helping hand and run through four of our absolute favourite restaurants that you'll find right in the heart of the city's busiest district.
There is no doubt about it, us Brits simply love Italian cuisine. In fact, you're pretty much guaranteed to find an Italian restaurant somewhere in just about any town you visit.
But despite what feels like a slightly oversaturated market, there are still some real gems out there serving up traditional Italian fare, and Bella Cosa is one such venue. Here you'll find traditional Italian flavours with a contemporary feel, all created using the finest quality ingredients.
This fine dining hotspot offers an experience for everybody, whether you're planning a family dinner or a business lunch, or even a date, all with stunning views over the river.
For contemporary Japanese Robatayaki cuisine and views over Canada Square, you'll want to pay a visit to Roka. Their relaxed and elegant dining room mimics the decor of modern Japanese restaurants, and guests can watch the chefs whip up their dishes right on the robata grill.
You'll also be able to enjoy a collection of shocku infusions, a Japanese spirit that the team infuses with different fruits and herbs while enjoying the Canary Wharf skyline.
This restaurant and bar in Cabot Square is the perfect destination for after work drinks and tapas or a quick working lunch. The popular chain brings a relaxing atmosphere and a taste of Spain to the area, with a bustling bar area and lounge area, or a more private mezzanine dining experience.
Stand out dishes include asparagus toast with Manchego, onion confit, and truffle oil, or their native Iberico pork which you can order from the grill.
Everybody loves a good BBQ, and Big Easy is definitely the Canary Wharf destination for you if that's something you fancy. Inspired by the crab shacks and BBQ of the 19th-century American Gulf coast, they specialise in simple but tasty food, served in a friendly atmosphere, with live music to entertain you while you dine.
Big Easy manages to create a real taste of the Deep South in the heart of London, and whether you'd like to enjoy smoky sweet ribs or fresh lobster, you won't be disappointed.