Hulltimate is a Boating System, which enables a catamaran to turn to a Monohull to absorb shock and increase high-speed performance. It can additionally convert into different forms of useful boats. The Hulltimate raises the level of catamarans and enables boats to "Plane" effectively. It implies that you can travel quickly on rough water with more stability levels.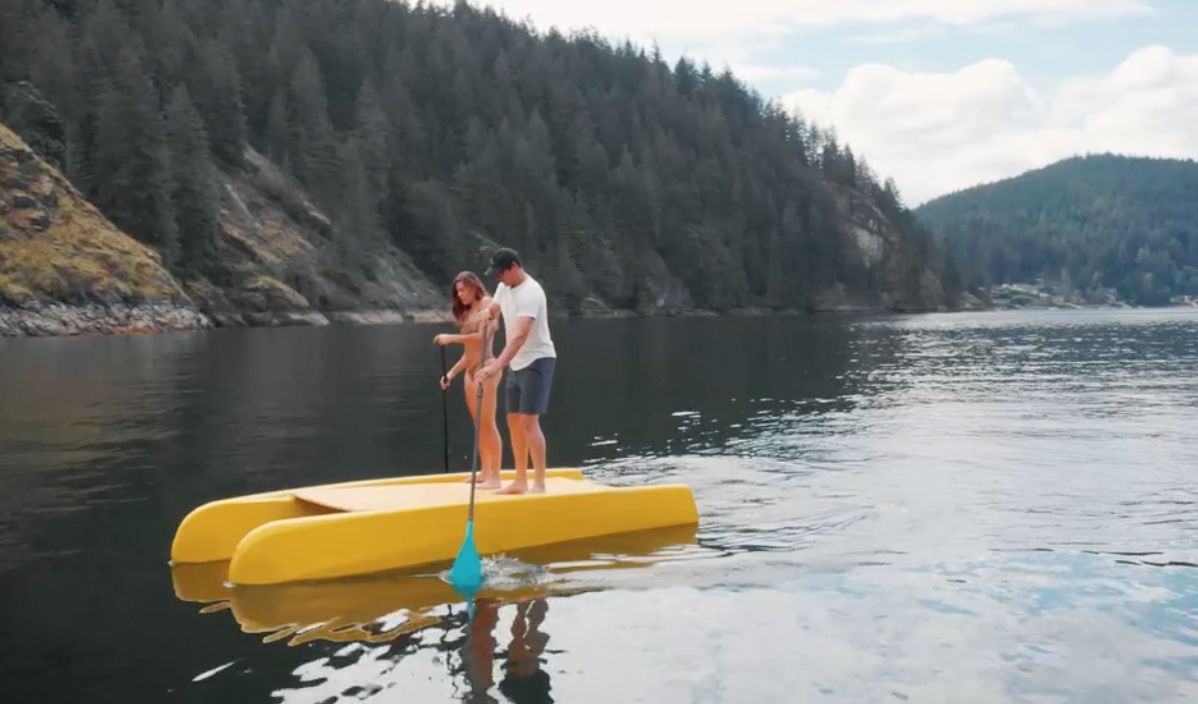 About Hulltimate
Polynesians moved around the Pacific in Twin Hulled Boats over a thousand years ago. Hulltimate is the most recent take on this Design. It has the capabilities of both high and low performance in terms of speed through the addition of the Hulltimate Planning Kit. Hulltimate has a high adaptability level to many uses by different accessories. It gives users the ability to experience the better of the two worlds.
Our Mission
To upgrade on historical Boat Design by utilizing simple innovation to Improve catamaran stability and speed. Additionally, to ensure boating remains less expensive for everyone.
Who is Hulltimate for
Hulltimate will ensure boating becomes more available to boating enthusiasts. Also, it will be accessible for individuals who want to move around waters for a safer and fun experience at a decent price point.
It is for
Small business owners.
Sailors.
Couples.
Frequent vacationers.
Fisherman.
Casual weekend boaters
Individuals who love water sports.
Tourism influencers.
Vacation rental owners.
Families.
Inexperienced boaters.
Professional boaters.
Why you require the Hulltimate system
It offers boating enjoyment at a fraction of the cost of Traditional Boats. Select to move slow or fast effectively. Transport the family boat without any vehicle or even a trailer. You can take advantage of various forms of accessories to make your boating experience unique.
Key features
It has a hull shipping size. It is easy to maintain and care for Hlltimate. It is easy to transport (Strap on the roof of the truck or car). Hulltimate has durable materials. It is also waterproof, long-lasting, lightweight, universal fit, and expertly designed.
Benefits of Hulltimate                                     
It has an inexpensive boating kit alternative, increased speed, added stability, safer lightweight, easy to transport. Additionally, it has an active suspension system, can tackle tougher waters, and accessible for average users.
How it works
The Hulltimate framework will transform boating for several reasons.
The system of Hulltimate will ensure boating becomes accessible for different families due to its inexpensive cost of entry. It is a transformative force because with an easy modular adds to the boat; you will have what it takes to go faster (plane) effectively. It is also flexible to a variety of uses with inexpensive upgrades. It will be a boat of its kind to possess an affordable Suspension System. The system will enable you to sail the boat in periods of rougher conditions for other types of boats. It will be easy to transport on a small car roof rack or back of the pickup truck. Inexpensive kayaks and stand up paddleboards have transformed the water sports world for different people. Hulltimate will effectively do a similar thing for families.
For more Detail Visit now: A revolutionary new catamaran boat hull that planes like a conventional hull