Is it your first time to visit one of the most fascinating countries in the Middle East – the UAE? If yes, you will definitely be excited to see the best locations in Dubai and the other emirates on your itinerary.
But before you start enjoying your holiday in Dubai, it is best to know the important laws and rules you have to follow and some other tips and facts about being a tourist here so that you'll have a truly fun and memorable vacation.
What to Wear
Since Dubai is a Muslim country, it is crucial for you to bring clothes that let you dress modestly in some areas. Distinguishing hotel and public spaces is the first thing to consider. In public areas, you are expected to wear modest clothes. Though no one will call the fashion police, you have to respect the local culture.
Hotel spaces, on the other hand, are considered international zones where hot weather attire is acceptable. Bikini and shorts can be worn by the beach and pool but never around the hotel lobby. You should wear cover-ups when going to and from your room and the beach or pool.
Where to Stay
There is plenty of impressive accomodation in Dubai, including luxurious 4-star hotels that are affordable and give all the amenities that you need for a memorable holiday. When it comes to choosing the best accommodation, consider the hotel's location.  You want to stay in a place where you can easily and quickly have access to the places you want to visit.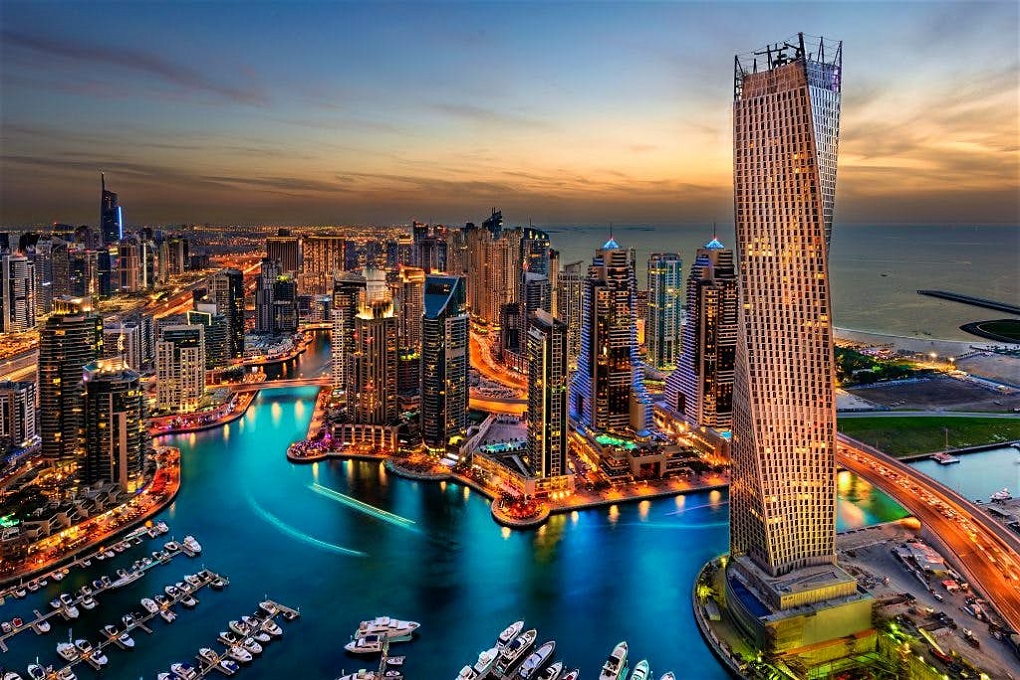 It will help if you think of Dubai as a long strip. You can keep driving up and down, back and forth the same main road. Around the Dubai Mall is the most central location. At the other end is the Dubai Marina.
On the complete opposite end of this strip is Old Dubai with the souks. And this is where the new cultural tourism space is located – the Marsa Al Seef where the city's past merges with its present. Along these strips are amazing shops, restaurants, and beach resorts.
Depending on your interest, you can choose to stay close to any of these landmarks.
Getting Around
Like any other tourist destinations, there is plenty of traffic in Dubai. Be aware that Sunday to Thursday is the work week in this city, which means that Friday and Saturday are their weekends. This will affect the time it will take for a taxi or car to get from one location to another. Traffic is often lighter on the weekends.
1. Taxi
Use the regular taxi cabs instead of the fancy Lexus taxis for the best prices. There are plenty of taxis on the road and it might not even take over a few minutes to flag one down. Once you get into the taxi, make sure that the driver switches the meter on – it starts at 5 dirhams. Also, confirm if they know where your destination is.
2. Metro
Dubai boasts of an easy-to-use and clean Metro system. During rush hours and weekdays, this can be your best mode of transportation. If you don't want to ride in a taxi, this is your perfect choice to get around the city to hit the shops and see the sights. But you will need to buy a "Red Nol Card" which you can load up with your credit at any Metro station to enjoy Dubai's Metro system.
3. Bus
Riding the bus is also an option if you want to explore the city. There are two systems which are both located in the Dubai mall for pickup. There are different routes that can take you to the main areas. If you decide to ride the bus, make sure to start early in the morning, buy a multi-day pass or do it during weekends.
When to Visit
November to March is the tourist season in Dubai because the temperature during these months is much cooler. But expect that it will be more crowded and prices are a bit higher.
Aside from that, you should avoid going there during Ramadan. It is crucial for you to check when the Ramadan will be before booking your flight. During Ramadan, you can't eat or drink in the public. Also, it is too difficult to go sightseeing on the desert without asking a permission to drink water. If you break this lawn, you can either pay a fine or be imprisoned. Furthermore, most restaurants and shops are closed at daytime – everything only comes back to normal after the sunset.
Rules about Alcohol
Though you can find plenty of excellent restaurants in this city, not all of them are licensed to serve alcohol. If you want to have a few drinks, go to bars and restaurants within a hotel complex. Since hotel spaces are international zones, they are permitted to serve alcohol. Remember that you do not have to stay at the hotel to eat or drink at their restaurants. So don't hesitate to go straight to the hotel lobby and ask where their specialty hotel restaurant or bar is.
Like visiting other countries, take the time to know the UAE's set of rules and make sure to follow them. This is the only way to guarantee that you'll have a safe, fun, and memorable Dubai trip.
AUTHOR BIO
Habib Khan is a seasoned Hotelier, currently the CEO of Planet Hospitality and General Manager of Arabian Courtyard Hotel and Spa. Khan has more than 30 years of diversified international experience in the hospitality industry. He is an expert in developing, transforming, and managing hotels, with an ability to analyze and solve problems in a challenging work environment.