As a nation which has just only just opened its doors to tourism in 2012, Myanmar travel can mean confronting many difficulties that you don't really experience in other countries in South-East Asia such as Thailand or Vietnam.
The country, formally know as Burma, is still trying to make sense of how best to manage the flood of tourists who suddenly want to come and visit, and who want to explore this mystery of a country. This can sometimes be unsettling for those visiting and not expecting it, luxury travel here is still relatively rare and resources and infrastructure needs some work.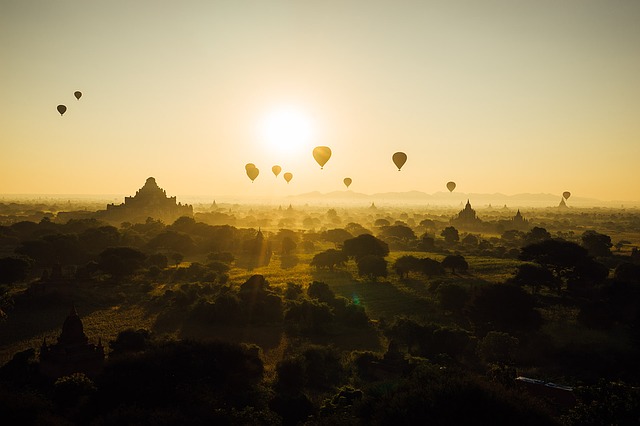 However ,the struggle to get around is worth it. From the staggering view of Inle Lake to the entrancing scenes of Pagoda fields in Bagan.
Myanmar has everything, from paradise beaches in the south that compare to the likes of Thailand with their white sands and warm waters to beautiful untouched mountains and trekking in the North.
The mountains north of Mandalay will spellbind you, as will the slopes of Kalaw where you can see what life resembled in South East Asia before mass tourism hit.
Better than the scenery though, the culture that still exists here. Western fashion hasn't made it to this closed-off country yet so men and women still wear the traditional Longyi (skirt). Local food is abundant on every street corner to enjoy and even the popular places such as Bagan and Inle Lake aren't as heavy with people as other tourist hot spots around the world.
The best season to visit is between November and March when the days and nights are warm but not too hot and there is almost a guarantee of no rain. Wet season is April to October but even then travel is possible with some extra planning.
Myanmar is a travel destination that needs to be seen now, before things change to much and while it still feels authentic A country that ought to be on everbodys list of places to visit.