Travelling around the world is safe but you have to be careful about certain things while travelling. Some of the things you need to be careful about are as follows.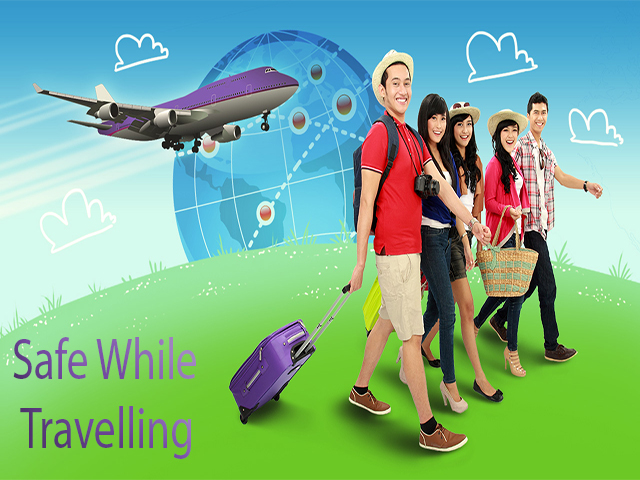 You need to keep your accommodation details and travel plans to yourself.
You should avoid travelling at night.
You should ask your hotel manager for advice on 'safe' and 'unsafe' local areas.
You should also keep a photocopy of your passport and all other necessary documents in a safe place.
When there are people around you should use ATMs.
You should rely more on traveler's cheque and credit cards than cash.
If you are mugged then do not fight back because it is better to lose some money than get injured.
You should avoid incidents which include fights, civil disturbances or riots at all times.
When you are at airport you must check your suitcases as it appears on the carousel. Don't hang the suitcase back and wait for the crowds to disperse.
Thieves may be present at airports so avoid changing money at airports.
You should also consult about the public transport in your area with your hotel manager or from tourist information centre and make sure that you know about what official taxi caps look like.
You must not share taxis with strangers.
When you are driving keep all the doors locked and windows up as carjacking is the most important problem in some cities.
You should not wear expensive jewelries.
Keep your credit cards and traveler's cheque on a belt which is worn under the clothes and next to the skin.
Carry a wallet which holds small amount of money. So that if you are directly confronted by a mugger then you can hand over the wallet.