It has definitely been a very "peculiar" year in terms of  tourism (and any other term). After many months of isolation and social distancing, summer brought a new gulp of fresh air to the madrilean citizens. Things like swimming in a pool, sunbathing or just watching a movie out in the open were things that seemed really far away, but that made a gentle return to the lives of those in the Spanish Capital.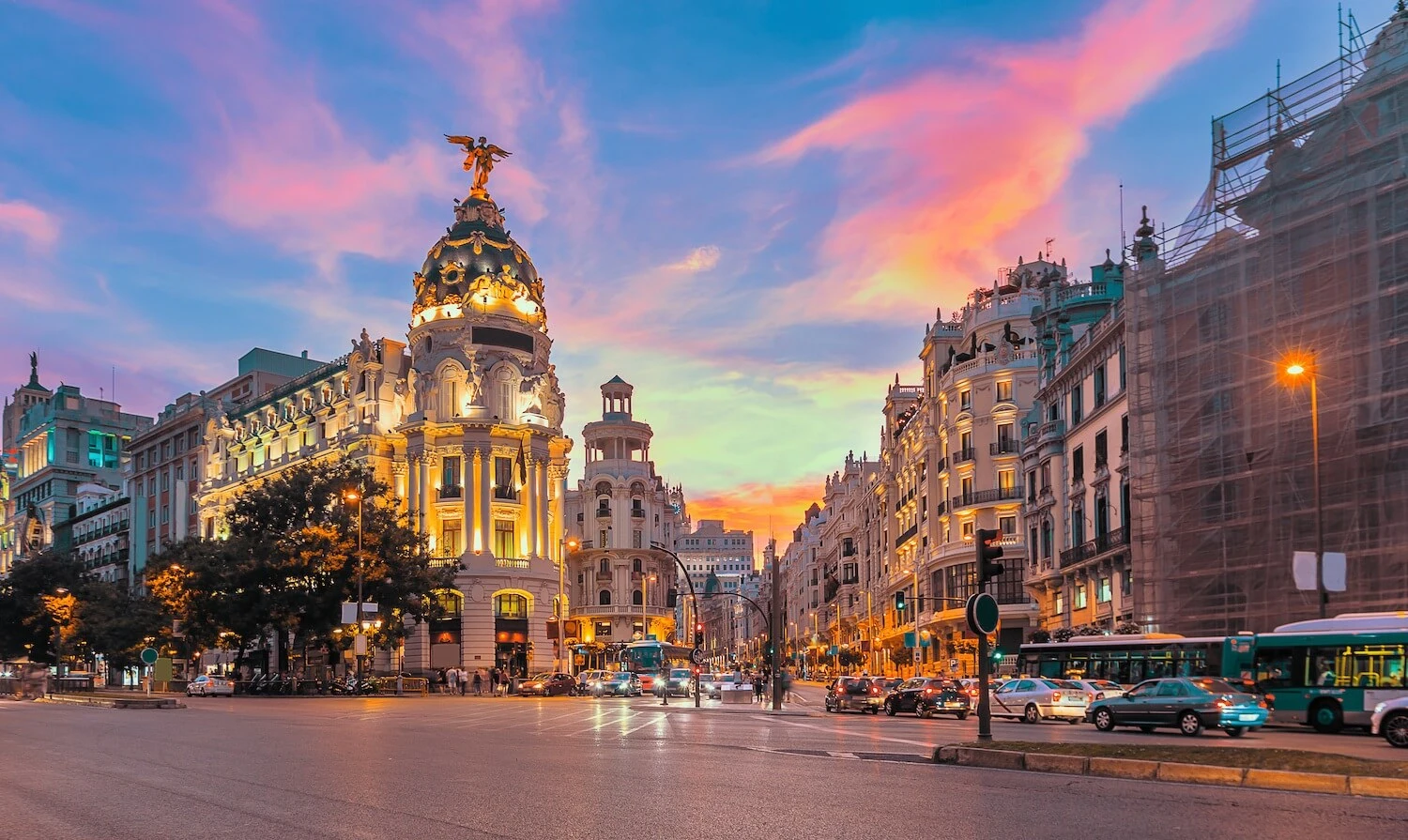 Even though these things made a soft comeback, they will still be plagued with the use of masks and sanitary cautions that have become the "new normal". However, we still would like to share some insight on some of the best places to see and visit in this season, either for those who are spending a couple of days here or those who actually live in the city.
Madrid's terraces and stunning sunsets with drinks and friends
Of course the Spanish capital, as any other capital city in developed countries, tends to be quite noisy and full of busy streets. However, the madrilean experience wouldn't be complete without experiencing a sunset with friends and drinks. There are numerous little oasis of calmness that can be found around the city, with the only downfall that they are not very recommended for people with a strong fear of highs
One of Madrid's most attractive things would be its eclectic selection of places where you can find all kinds of menus for different tastes. Exploring them is an adventure itself. 
You can find places such as Doñaluz, quite near to the very well known "Puerta del Sol", where you can find latin flavor such as tequeños or arepas, along with octopus ceviche.  Or even places like Casa Suecia, where you can find Swedish dishes, Mexican food or even burgers and drinks.
Summer cinemas & Summer wine: The perfect recipe
Though this is something that is the most common during the summer period, and a very popular thing among the madrilean citizens, it is not a very well known thing to do for the tourists. Open cinemas are actually a very common and popular thing in Madrid, and it is just a matter of knowing where to go. Tourists will often find themselves quite lost among the city, however, there are many Madrid transfer services that can get this worry out of their heads with a single phone call.
San Blas-Canillejas is one of the reference spots in the city for this kind of activities in this madrilean district. Different parks and auditoriums that are completely open are prepared for this season of movies and exhibitions.