You're used to see many of person with heavy stuff and number of suit case on the airport or railway station. You can realise their pain of carrying these heavy luggage with them. If you want to avoid such type of situation with you then concise your packing. Its more comfortable to take only necessary stuffs with you. Either you're going for a professional work or planning a travel. In every situation just avoid the over packing which can cause of headache for you while travelling. You can safe your journey from this pain through following these easy tips;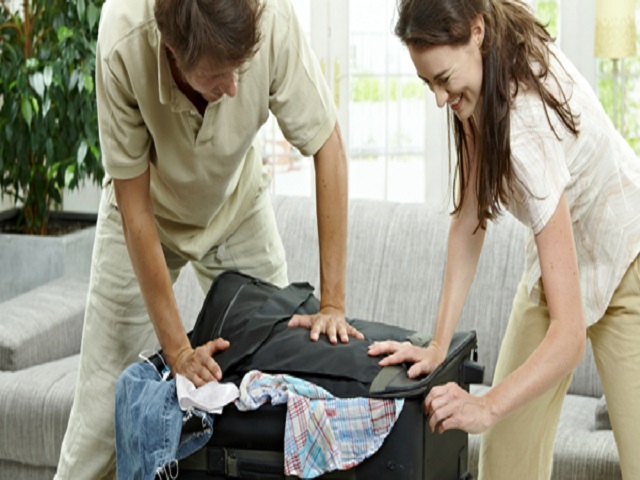 Choose a small or middle size of bag. It's difficult to carry very big bag. It's better to take medium size of bag to carry your stuff.
Then research about the weather about the region where you're going to travel. Choose your stuff according to climate and duration of your trip.
It's good to take out cotton clothes. It would be more comfortable to you. Pick up very important garments then cut it out and take only half of them. Take clothes which can matching with another easily and can wear for multiple. For example, take two to four jeans of neutral color like black and blue and take 6 tops with them which carry all of your jeans. Then it can decrease the burden of your stuff.
Take casual slippers or sandals. These are easy to carry than heavy shoes. Choose only one to two footwear of neutral color which can match with your all outfits.
Take your medicine, toiletries and electronics in separate sealed bags. Put each bags in upper pocket of your suit case.
Put all of your clothes by rolling them. It's easy to put all of them in one bag and safe the space.
After packing all the stuff, try to pull out all air from the bag. You can use vacuum cleaner for this purpose.